azbil Techno Plaza
A place to collaborate with customers to create new value
The azbil Group blends its long-cultivated measurement and control technologies and knowledge with cutting-edge technologies like the IoT, cloud computing, artificial intelligence, and big data, to provide customers with products and services that are ahead of their time. The Azbil Techno Plaza introduces various facets of these capabilities of the azbil Group, and unlike exhibits that provide only one-way communication, the Techno Plaza provides an environment where customers and azbil Group engineers can discuss ideas and create new value interactively. Its 20-some interactive monitors provide information to meet the needs of a variety of customers.

Azbil Techno Plaza Guide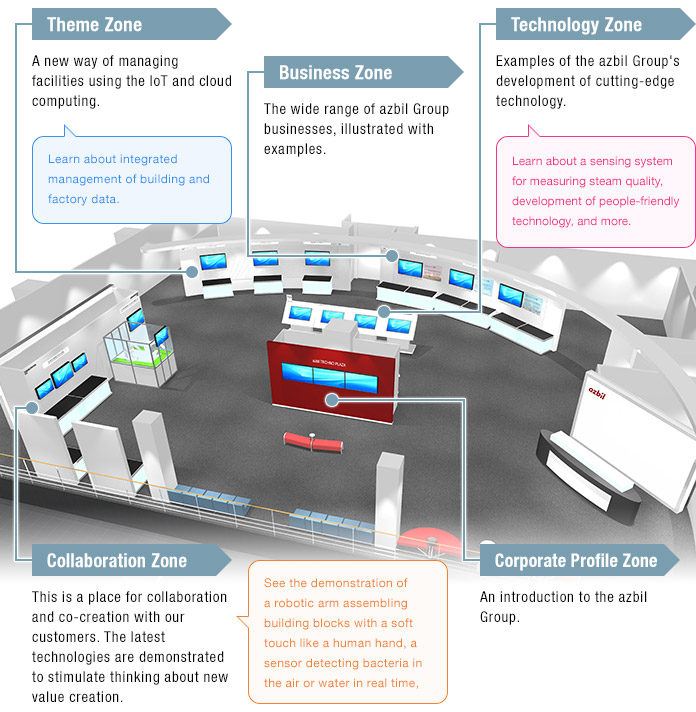 Yamatake Memorial is situated on the premises of Azbil Corporation's Fujisawa Technology Center. Contact your Azbil sales representatives and request a tour!
Azbil Techno Plaza Movie