Systems enabling us to live in harmony with nature
Example | A cloud service assisting the energy-efficient operation of buildings
cloud-based network service provides a variety of building users with the information that is best and most convenient for them. Throughout the life of the building, the system continually improves its energy efficiency and value.
Feature 1. Improved convenience
The challenges of saving energy, maximizing comfort, etc., which were previously handled for everyone by a small number of building managers, can be shared via the cloud among office users, visitors, and other building users who can then actively get involved in these challenges.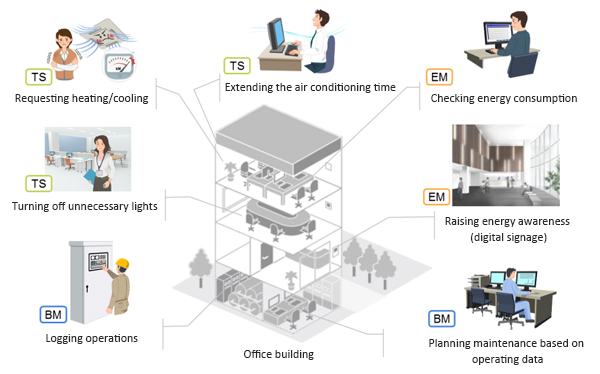 Main usage scenes
Feature 2. Applications keeping to evolve with the time
The system can not only visualize energy data for users, but can also flexibly respond to changing needs by providing functions for optimal control according to models developed from accumulated data, automatically reducing the use of electricity when it is scarce, so that it can always provide the best solution to problems without delay.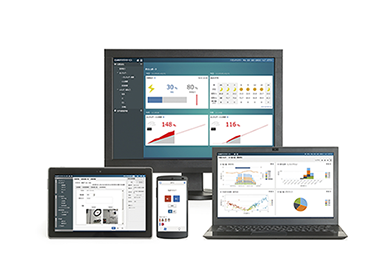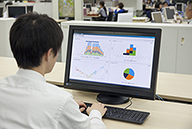 Related information