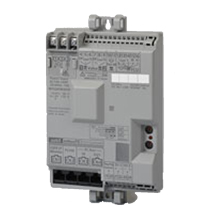 Infilex™FC Fan Coil Unit Controller
Infilex™FC provides digital control of fan coil units (FCU).

In addition to FCU start/stop operation, valve control, and fan speed changeover, Infilex™FC provides advanced controls such as setback and interlock operations with outdoor air handling unit (OAHU).
Infilex FC can interface with user terminals to allow the end users to operate the FCU.
Infilex FC can directly communicate with the center unit of an integrated Building Management System (BMS), Azbil Corporation's savic-net™ series. That is, scheduled operation, operating status, and temperature measurement of the FCU can be centrally monitored and controlled.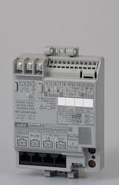 valve ON/OFF control type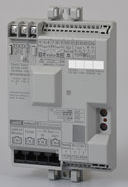 valve proportional control type
Feel free to contact us for consultation or inquiries regarding these products.
Online Inquiries
Inquiry Form