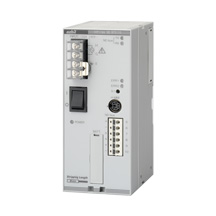 Infilex™GC Multipurpose Controller
Infilex™GC is a multipurpose controller designed to control building equipment, such as air handling unit (AHU). Infilex GC enables to control the temperature and humidity, as well as building equipment operation.

Infilex™GC consists of a basic unit and connectable I/O modules, UT module, integral type Operator Panel, and SAnet interface module. The number and types of the modules can be flexibly changed corresponding to various applications to lead to your desired control and management. Additionally, since the software to be installed can be freely edited, an optimum application for building equipment can be configured in terms of both the software and hardware.
Infilex GC can be operated with an end-user terminal and with an operator interface (Operator Panel) in response to various situations.
Besides, Infilex GC can communicate with center unit of savic-net™FX BMS (Azbil Corporation's building management system) through the transmission trunk line called NC-bus and LonTalk® protocol. By sending the operation status to the center unit and by controlling the operation based on the commands sent from the center unit, the integrated control of the entire building can be performed.

NC-bus

LonTalk®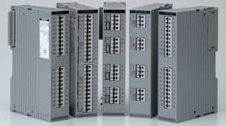 I/O Modules
Feel free to contact us for consultation or inquiries regarding these products.
Online Inquiries
Inquiry Form