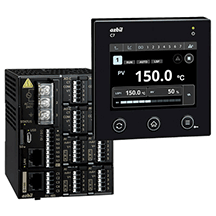 Multi-Loop Controller with Multifunction Display
Model C7G



UL(US,CA)
Excellent usability
Excellent usability and readability
3.5-inch full dot matrix LCD offers crystal-clear display of values and graphs during control operation.
Touch panel provides user-friendly operability. If lost, just press the home button.
Withstands a variety of environments
Display unit features an IP67 protection rating. Resistance to dust and water drops allows use in a range of environments.
Resistive touch-panel is easy to operate in cleanrooms, etc., where gloves are worn.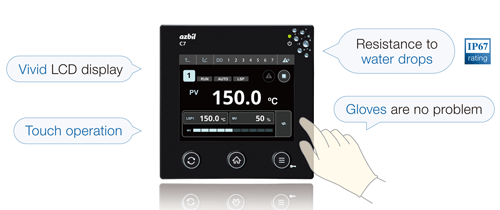 Part name and functions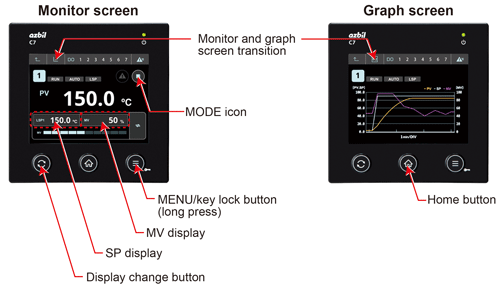 Selectable home screen
One controller handles up to 4 loops. The C7G/C7S break the single-loop controller mold by allowing users to select the required number of loops. The loops that are displayed on the screen can also be changed through home screen settings.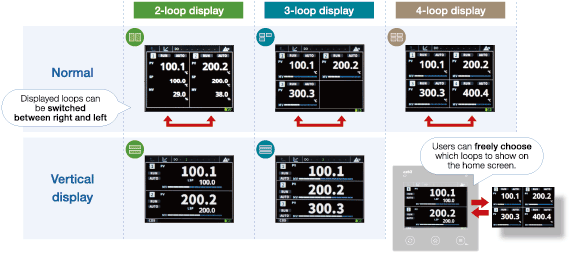 Clarity at a glance-set for full name display of C7G/C7S alarms and settings
Parameter settings and gauge alarms can be displayed by name rather than by code number, reducing the need to refer to the manual during setup and alarm handling. Both English and Japanese are available, and can be seamlessly switched during operation.
Easily identify the cause of alarms
The hierarchical design of the alarm screen allows easy identification of the location and cause of generated alarms.
[ Example: sensor input error ]

Graphs are helpful in trial-run adjustments
Control status can be conveniently checked on a graph while making trial-run adjustments.

Separable display allows for flexible positioning.
The display unit and main unit can be installed separately for installation flexibility.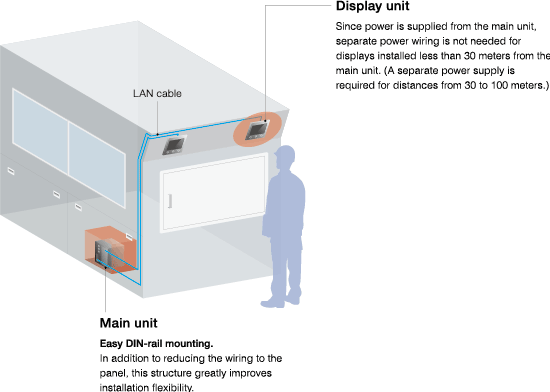 POINT 01 : Simplified panel cutout mounting holes
Panel mounting requires only round holes. The tools previously required to make panel cutouts are not needed, allowing much simpler mounting.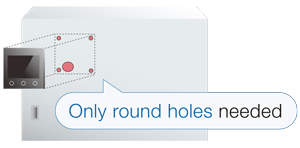 POINT 02 : Conventional panel cutouts also OK
As with conventional controllers, integrated mounting of the display unit attached to the main unit is also fine.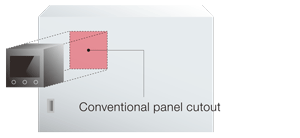 Additional display unit block
Unlike conventional controllers, a second display can be added. The home screen of each display unit can be customized as desired.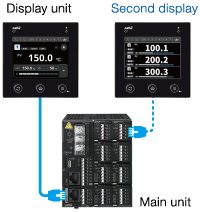 Insert wire. Spring-type terminals are that easy !
Spring-type terminals simplify wiring and improve reliability. They can be connected by simply inserting the bootlace ferrules. The spring clamp method achieves reliable electric contacts.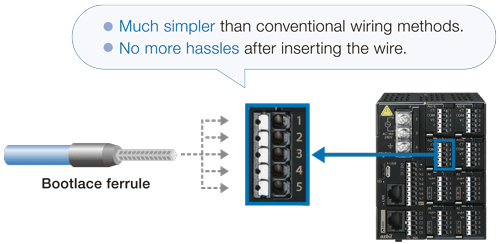 Configuration without a power supply
Parameters can be loaded and stored with the Smart Loader Package when the main unit is connected to a PC with a MicroUSB cable.

Feel free to contact us for consultation or inquiries regarding these products.
Online Inquiries
Inquiry Form