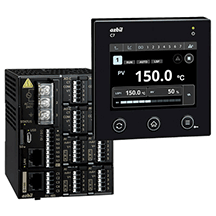 Multi-Loop Controller with Multifunction Display
Model C7G



UL(US,CA)
Diagnostic and management information for problem-solving
Compact data storage (CDS)
Compact data storage is Azbil's new technology for effective data recording. It can record necessary data at fixed intervals and also record just the required pieces of data, thus allowing controllers to achieve data processing and management at FA control layer.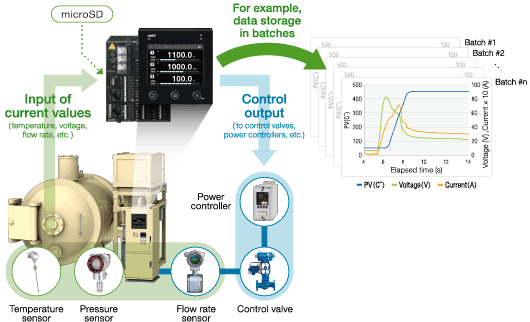 CDS's function
Recording cycle: 10 ms, 50 ms, 100 ms, 1 s, 10 s, 1 min, 10 min
Recording data: PV, SP, MV, CT*1, VT*2, Resistance etc.
Data memory: MicroSD
Data format: CSV
*1: Effective current value
*2: Effective voltage value
Select a model with the clock function if recorded data must be backed up at set times using battery power even when the unit is off.
Process diagnosis (Health index function)
Loop characteristics are quantified using process data for control. Loop soundness is monitored to detect status changes. Quantified data is provided for edge computing that in turn contributes to promotion of IoT services.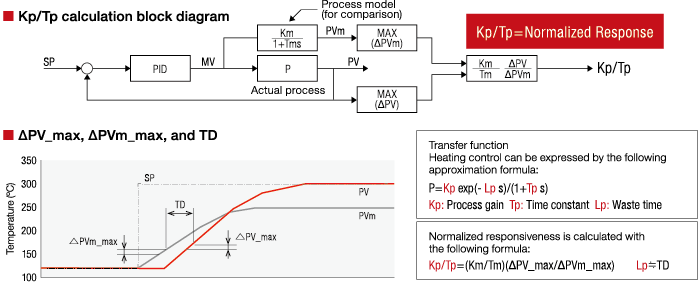 By comparing the maximum amount of process change in a transient response (delta PV_max) and the same value for the model installed in the controller (delta PVm_max) , the value of "Process gain (Kp) ÷ time constant (Tp)" is calculated as the health index (control loop quality). The health index is calculated while CDS is activated, and is then stored on the microSD memory card.
(Depending on processing conditions, calculation may sometimes not be possible.)
How to use
The health index is an approximation of control loop condition. By storing data in batches and comparing it with initial values, equipment status changes can be detected before a failure occurs.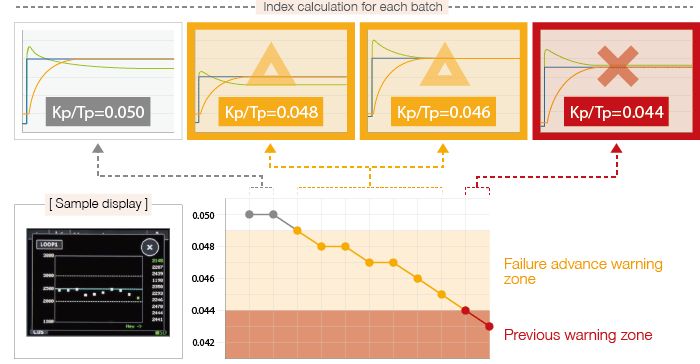 Detection sample of furnace oven
Change the retio of air and gas
Degradation of thermal insulation material
Detection of furnace oven's condition
Detection of an exhaust condition
Feel free to contact us for consultation or inquiries regarding these products.
Online Inquiries
Inquiry Form