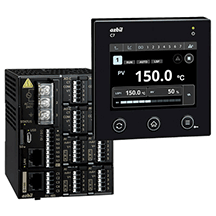 Multi-Loop Controller with Multifunction Display
Model C7G



UL(US,CA)
For use with semiconductor-manufacturing and food-processing equipment, among others, we have developed new controllers, model C7G/C7S, that maintains a consistent temperature within a loop.
In spite of its compact frame, the C7G/C7S control as many as four systems simultaneously.
For superior usability, the display unit is separable from the main unit and features a touch panel color LCD for ease of use and high visibility.
In addition, we have developed a health index function*1 that uses sensing data and control signal (M.V.) amplitude to quantify changes in control loop behavior. This provides advance warning of equipment problems, allowing timely preventative maintenance.
*1 Diagnostic indicator for prediction or detection of production equipment failure.
Products Introduction Video
We developed the hardware from the user's viewpoint in order to achieve a high level of usability.
Better usability and readability of display
Separable structure
Screwless-clamp terminal block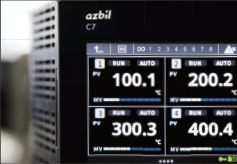 Ethernet as a standard interface provides high-speed communication with a variety of devices. RS-485 is also a standard feature, allowing improved flexibility in network construction. A PLC link function, which provides an easy Ethernet connection with Mitsubishi Electric's PLC, is also available.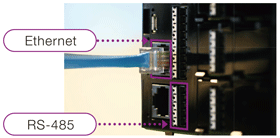 The advanced C7G/C7S, in addition to faster and more reliable process control, is capable of detecting warning signs of trouble with connected equipment through the use of its data-processing technology.
Faster speed
Compact data storage
Data processing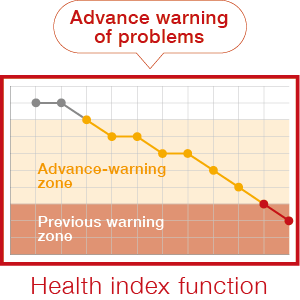 Feel free to contact us for consultation or inquiries regarding these products.
Online Inquiries
Inquiry Form