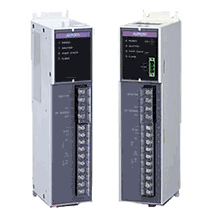 Advanced Ultraviolet Burner Controller
Model AUR300C/AUR350C
AUR300C and AUR350C advanced UV relays, when used in conjunction with the AUD300C Advanced UV Sensor, have a dynamic self-checking capability.
By driving the shutter of the UV sensor, the AUR300C and AUR350C check themselves and the sensor for malfunction, while at the same time driving the flame relay. Even if the sensor relay amplifier circuit should somehow fail, the relay will be reliably turned off to ensure safety.
In addition, the AUR350C is equipped with a communication function (RS-485), can save data to its built-in microcomputer, and supports various applications when used with a PC and display device.
If there is some abnormality at the time of startup, the start-check relay is not energized, there is no output to the main valve, and there is no flame output, so safety is assured.
The operating status can be checked on LED displays (power wiring, shutter, start check, flame).
Flame signal output (DC 0 to 5 V) is included as a standard feature and is useful for burner adjustment and flame state management.
Various functions related to the operation of the event relay (such as turning ON when an event occurs, setting flame voltage upper/lower limits, etc.) can be selected or configured using the Smart Loader Package (AUR350C only).
Communication function (RS-485 compliant) and microcomputer are built in. Trend monitoring (for flame voltage, shutter cycle, etc.), maintenance data (such as operating hours and event history) and playback data (the situation for 10 seconds immediately before relay OFF) can be displayed using the Smart Loader Package (AUR350C only).
Feel free to contact us for consultation or inquiries regarding these products.
Online Inquiries
Inquiry Form