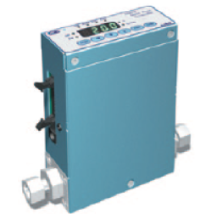 Digital Mass Flow Controller
Model MQV_ _ _ _


The model MQV_ _ _ _features high-performance digital mass flow controllers that incorporate a thermal mass flow sensor developed by Azbil Corporation, the micro thermal flow sensor in addition to a proportional solenoid valve and advanced actuator control technology. In anticipation of customers' needs for high speed and wide-range mass flow controllability, these high-performance controllers are designed for general industrial use.
Products Introduction Video
Feel free to contact us for consultation or inquiries regarding these products.
Online Inquiries
Inquiry Form