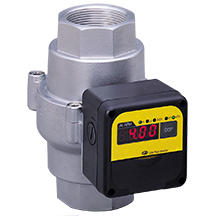 Gas Flow Monitor
Model CMG_ _ _


Mass flow meter
Air-fuel ratio management of burners and furnaces requires flow measurement that is not affected by changes in gas temperature or pressure. Mass flow measurement eliminates the need to correct flow measurements, which are typically affected by changes in temperature and pressure.

Compact design
With a compact front panel measuring 83.9 × 83.9mm and an IP54 protective structure, any model CMG_ _ _ flow rate monitor can be installed easily.

Low pressure loss
Because its structure is designed to minimize pressure loss, the gas flow rate monitor is ideal for burner applications that are sensitive to pressure loss.

Digital display
Digital display enables accurate flow management.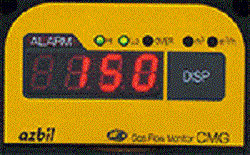 Application
Furnace gas flow management
Combustion gas flow management

- Useful for combustion gas management and for making adjustments to save energy and improve air-fuel ratio.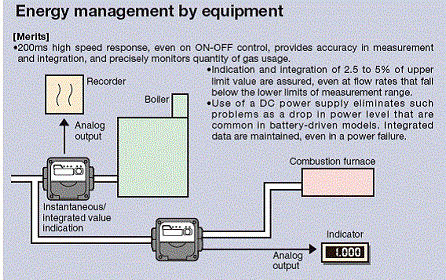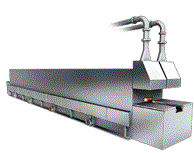 Feel free to contact us for consultation or inquiries regarding these products.
Online Inquiries
Inquiry Form