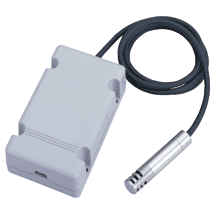 Separate Type Temperature Humidity Sensor
Model HTY7843
Various types of documents can be viewed in PDF format.
Note:
The specification sheets or user manuals available on this page may pertain to a product version other than the one you are using.
User's Manual or Instrumentation Document
| Document Name | Model No. | Document No. | Download |
| --- | --- | --- | --- |
| Temperature Humidity Sensor with Extensible Probe Model HTY7843 | HTY7843 | CP-SP-1152E | Download |
* In information issued before March 2012, there may be cases where the former corporate name is used.
Feel free to contact us for consultation or inquiries regarding these products.
Online Inquiries
Inquiry Form