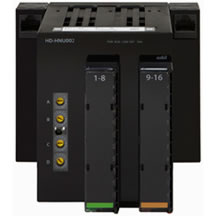 HART Network Unit (HNU) - HART Communication Interface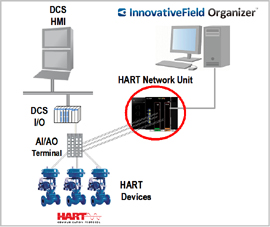 The HART Network Unit (HNU) is a communication interface unit between HART-compatible devices (HART devices) and Azbil's device management system, InnovativeField Organizer (IFO).

The HNU enables any DCS and/or PLC to communicate with HART devices and with IFO by individual wiring to analog I/O terminals of the DCS, PLC or marshaling panel.

The HNU features fast one-second updates for all points by using 16-channel parallel simultaneous communication, as well as flexible installation to existing systems. It provides convenient IFO device management to all HART device users.