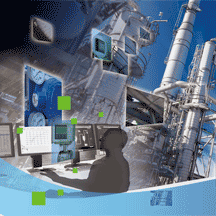 HART/ Fieldbus Solutions
Bring out the real potential of smart field devices!
1.System configuration independent of DCS vendor/type/model
InnovativeField Organizer (IFO) can work in combination with other vendors' DCS and PLCs by using HNU (HART Network Unit), which is an external HART communication interface.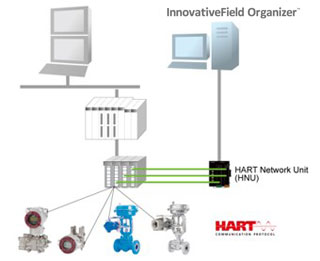 2.Achieve excellent throughput against HART multiplexer communication
HNU is an external HART communication interface which can connect to all HART devices simultaneously, all the time. HNU achieves full-time connection to all HART devices using the one by one HART communication mechanism.

Thus HNU achieves roughly the same throughput as FOUNDATION Fieldbus in actual operation. Moreover, HNU achieves far greater speed than general HART communication that uses a multiplexer mechanism such as a general HART interface or other DCS HART I/O.

3.Helpful tools for checking/testing work efficiency before plant startup
Efficiency of tasks such as those below.
Device alive check
Loop check
Control valve testing
DCS sequence program testing
DCS interlock program testing
Bulk report generation for latest parameters of field devices after adjustment or configuration
4.Sophisticated valve management and diagnostics functions
Our control valve maintenance support system, PLUG-IN Valstaff is a software package that draws upon Azbil's experience for 80 years as a control valve manufacturer. It supports the decision-making necessary for control valve maintenance, and promotes efficiency of maintenance operations.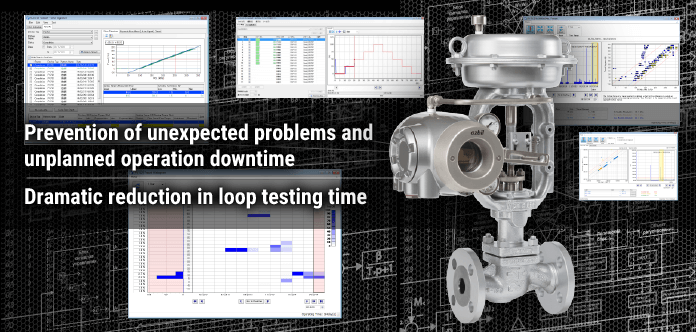 PLUG-IN Valstaff works on the following device management systems.
Azbil : InnovativeField Organizer (IFO)
Yokogawa : Plant Resource Manager (PRM)