Smart Valve Positioners
For digital transformation of the plant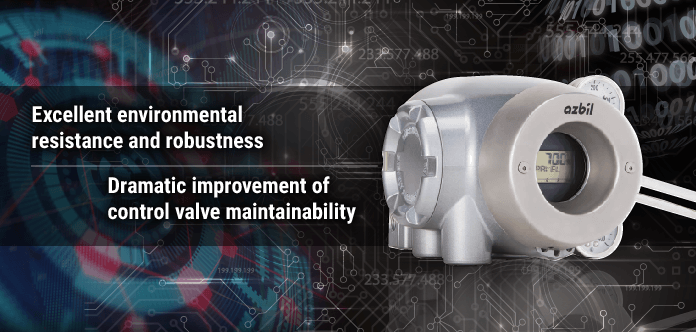 Azbil's advanced technology improves maintenance efficiency and reduces plant operation costs
Unique separation of electrical and air circuits achieves high reliability in the field. In addition, the latest control valve diagnostic algorithms and communication technology contribute to stable and safe operation of the plant.
A wide variety of smart valve positioners

We have the right products for your needs, allowing you to select the best products for your plant's varied requirements.
Whole-plant optimization with Azbil's innovative automation technology
Control valves with over 80 years of proven reliability. For further streamlining of maintenance and reduction of plant operation costs, Azbil developed the PLUG-IN Valstaff control valve maintenance support system.
With Azbil's control valves and systems, various control valve tests can be automated, significantly minimizing inspection work load and achieving an innovative process automation environment.

Contact us