Avoid Sudden Equipment Shutdown
Without diagnosis,
an unnoticed problem might suddenly escalate into trouble...
Trust Azbil's Valve Diagnostics Service to help you implement condition-based maintenance (CBM).

A diagnosis helped to find a problem in a control valve
that would not have been repaired under time-based maintenance (TBM)
Online data-based diagnosis by our Valve Diagnostics Service during control valve operation detected an abnormality that would not have been repaired under TBM. The valve received Maintenance required and Check thoroughly evaluations.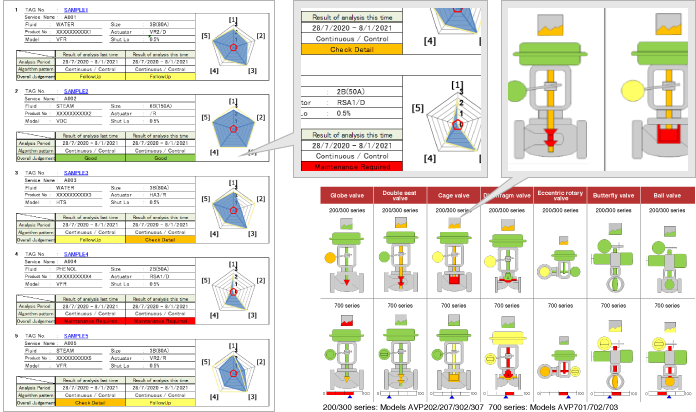 A step response test revealed a problem that was unnoticed during operation
After shutdown, offline diagnosis revealed that there was something abnormal about the valve, so it was added to the overhaul inspection list.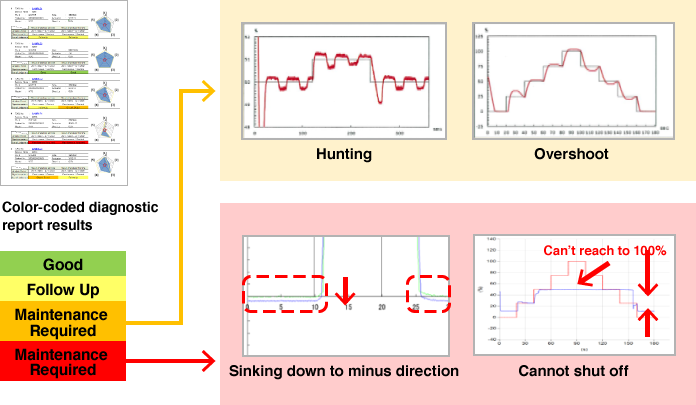 The overhaul inspection confirmed the diagnosis.


---
Contact information for inquiries about the Valve Diagnostics Service