Types of diagnosis

Primary screening diagnosis
This makes it possible to identify valves that need attention from among the hundreds of valves at the plant and to determine their condition. The valves requiring attention are assessed in the 5 areas shown below, and a summary report is presented that contains overall assessments and radar charts.
Radar charts
Radar charts show the results of assessment for each diagnosed item.
Valve health is rated on a scale of zero to three, with three being the best.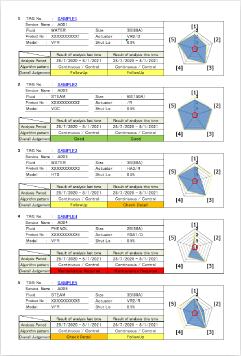 Detailed diagnosis
A thorough analysis of valves that were found to have strong abnormal trends during primary screening diagnosis, as well as customer-specified valves, in order to gain an in-depth understanding of their condition.
We submit a detailed diagnostic report, as described below, and as necessary we can meet with you to help with maintenance planning.
Abnormality areas
Abnormal opening range
(only Models AVP701/702/703)
Changes in an abnormal trend
Abnormality assessment data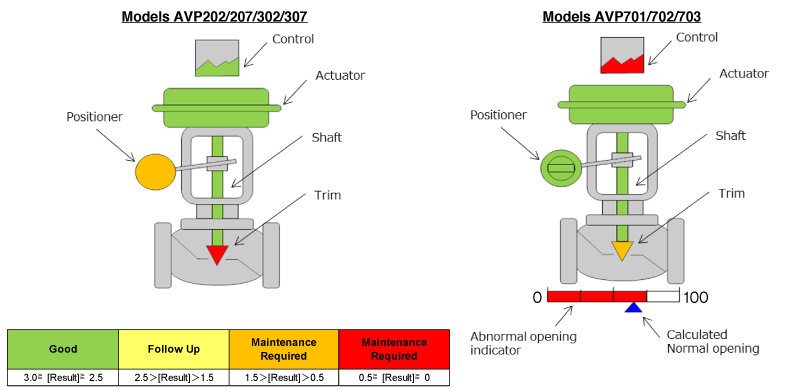 Detailed analysis report (sample)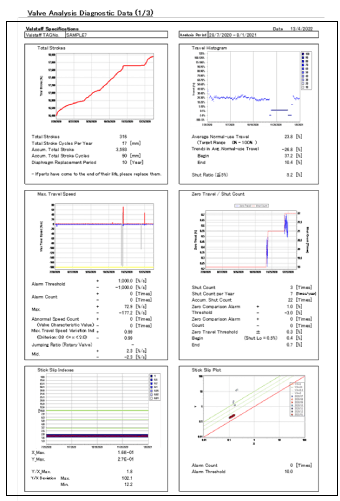 Comparative verification
Even valves with completely identical specifications have different characteristics depending on the fluid used and operating conditions.
These characteristics can be understood by repeated comparisons of diagnoses with valve overhaul inspection results.
Comparative verification helps with accurate valve maintenance planning by providing diagnostic information tuned to the characteristics of individual valves, which is not possible with regular diagnosis.
Diagnostic results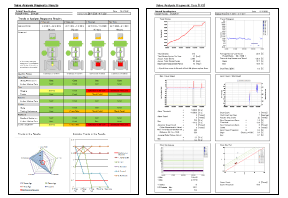 Overhaul inspection results



Contact information for inquiries about the Valve Diagnostics Service