Azbil's Greenhouse Gas Emissions Reduction Targets for 2030 Approved by Science Based Targets Initiative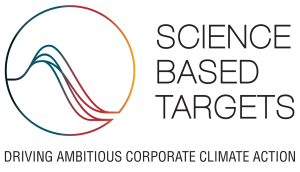 TOKYO, June 7, 2019: Azbil Corporation (Tokyo Stock Exchange Code: 6845) announced that the targets it set for reducing greenhouse gas (GHG) emissions by 2030 have been approved by the Science Based Target initiative (SBTi)*1 as having a scientific basis for achieving the Paris Agreement's goal of keeping global temperature increase below 2 degrees Celsius compared to pre-industrial levels.
Since its founding, Azbil, along with the azbil Group, has endeavored to support the development of society and industry, and to reduce environmental impact through not only internal activities but also products, services, and solutions based on measurement and control technology.
Azbil set the following targets for reducing GHG emissions by 2030
Reduce GHG emissions (Scopes 1+2)*2 from business activities by 30% from a 2013 base-year
Reduce GHG emissions (Scope 3) across its entire supply chain by 20% from a 2017 base-year
Azbil set its targets to cover a wide range, from its own business activities to its entire supply chain, and considers them to be the type of important and actionable goals to counteract global warming that corporations around the world are striving for. Through this, the SBTi recognized those targets as meeting its rigorous guidelines. In order to ensure that it reaches those targets, Azbil plans to set numerical goals every three years and engage in initiatives such as advancing and enhancing energy-saving measures within the azbil Group and increasing usage of solar power and other renewable energy sources, all the while working to formulate new measures.
Based on the philosophy of "human-centered automation," Azbil strives to realize a sustainable, low-carbon society and contribute to solving the societal issues of global warming and climate change, global aims that are also shared by the Sustainable Development Goals (SDGs) set out by the United Nations.
*1 The SBTi is a collaboration between the CDP, United Nations Global Compact, World Resources Institute, and World Wide Fund for Nature, and helps corporations take climate action. As of March 2019, 40 corporations in Japan have committed to setting science-based targets, with that number increasing at an accelerating rate compared with the rest of the world.

*2 The SBTi divides targets into three categories, or scopes.
Scope 1: Direct GHG emissions from a business (from fuel burning, industrial processes, etc.)
Scope 2: Indirect GHG emissions from using electricity, heat, or steam provided by another business.
Scope 3: Indirect GHG emissions related to business activities (indirect emissions not included in Scopes 1 and 2)

* Posted information is accurate as of the date of announcement.
Contact
For media inquiries
Robert Jones / Masayoshi Kogai
Public Relations Section, Azbil Corporation
Phone: +81-3-6810-1006 Email: publicity@azbil.com