Maintenance services
By offering preventative measures with building management systems adapted for your building facilities, we realize lower operational costs and the stable operation of facilities.
The necessity of preventive maintenance
In order to stably operate a building, what you need is not post-incident maintenance where something is fixed after it breaks, but preventive maintenance where maintenance is done before anything goes wrong.
At Azbil's maintenance service, we offer on-site planned maintenance by specialist engineers with a considerable experience and knowledge on device management, and also condition based preventive maintenance by remote maintenance through remote monitoring technology.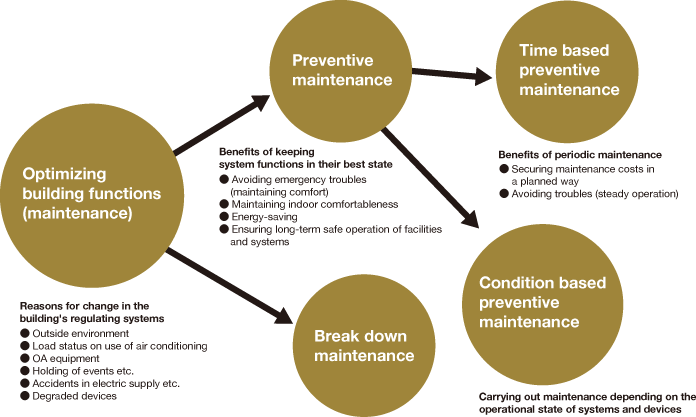 Remote maintenance
We give appropriate maintenance to automated control devices, by means of remote data collection, event analysis, and on-site inspections by professionals.This ensures the systems are always running in an appropriate state, and can be quickly revived even if problems occur. Further, by collecting and analyzing self-diagnostic information, we can propose preventative maintenance plans that will make your systems more reliable.
Remote Services Platform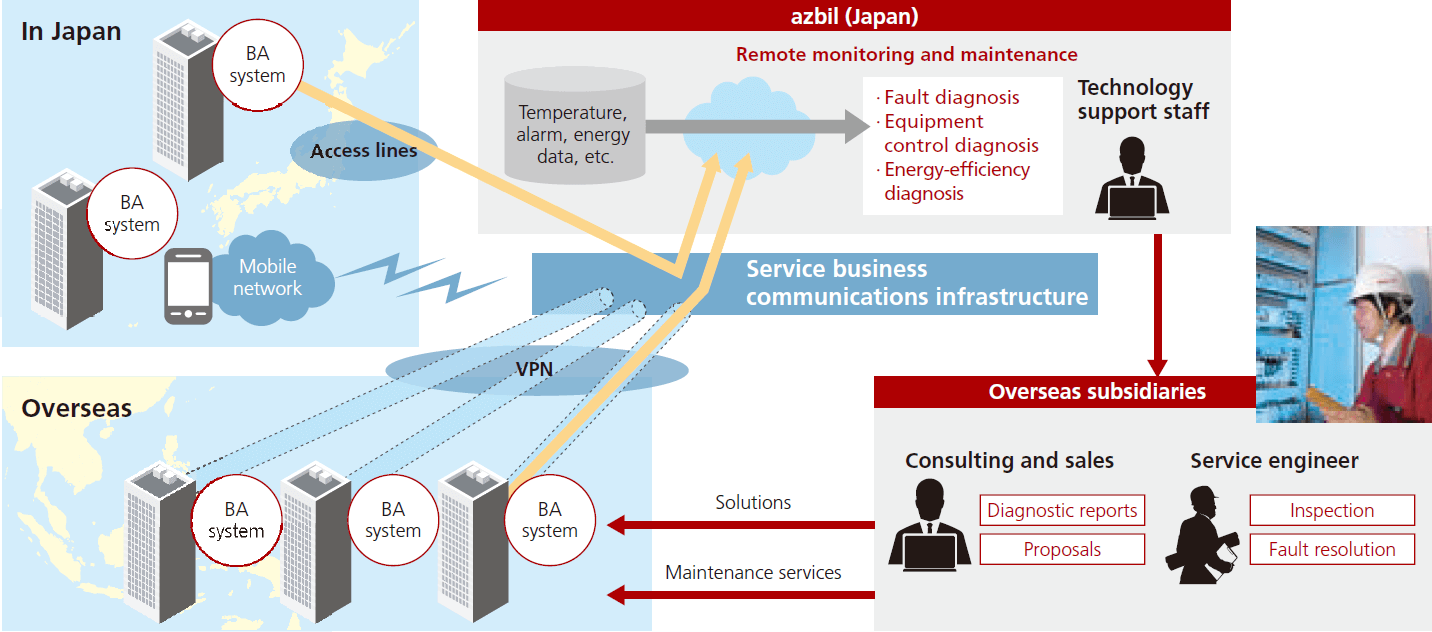 Feel free to contact us for consultation or inquiries regarding these products.
Online Inquiries
Inquiry Form