Research & Development
Based on its philosophy of "human-centered automation," the azbil Group is developing technology that helps customers to solve problems in its three main business areas: Building Automation (BA), Advanced Automation (AA), and Life Automation (LA).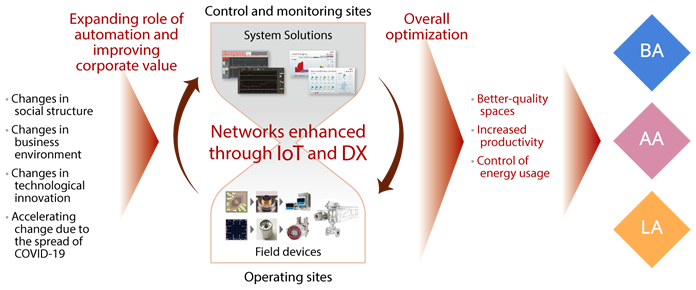 Taking advantage of changes in the business environment and technological developments, the azbil Group is continuing its efforts to improve measurement and control technology for field devices and system solutions.
Azbil Corporation issues a technical journal entitled azbil Technical Review to publicize our latest research results, technology, and solutions.
The azbil techne webpage presents the azbil Group's unique technologies and solutions in an easily understandable way