Azbil Subsidiary in Thailand Opens Solution and Technology Center

— Established to Provide Next-generation Intelligent Services Using IoT and AI —
TOKYO, Aug. 3, 2020: Azbil Corporation (Tokyo Stock Exchange Code: 6845) announced the opening of the new Solution and Technology Center at its Thailand subsidiary Azbil (Thailand) Co., Ltd. for the purpose of providing next-generation intelligent services using IoT and AI technology. Azbil (Thailand) is headquartered in Bangkok and the new facility was built in Rayong province, one of Southeast Asia's leading areas of industrial estates.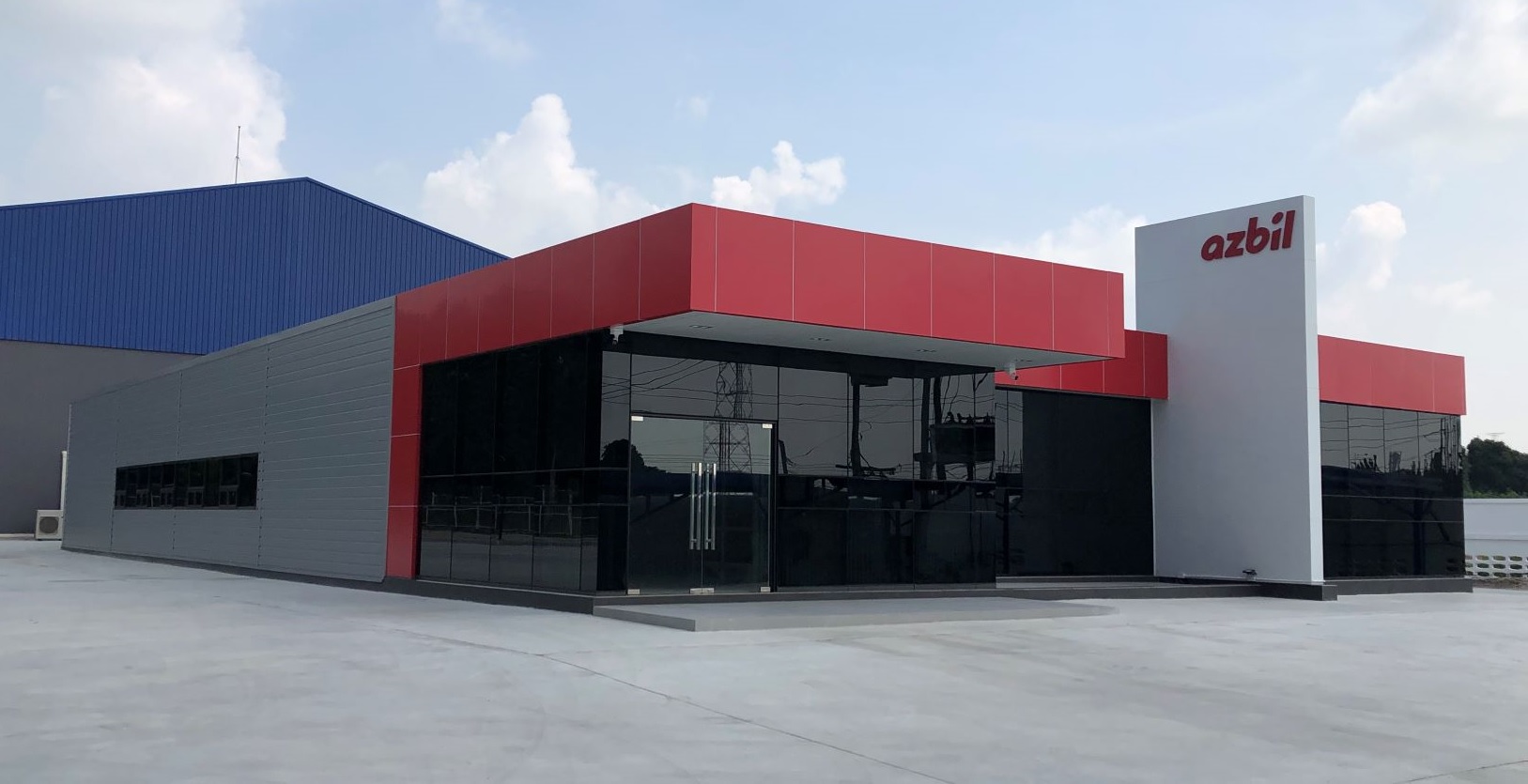 The new Solution and Technology Center at Azbil (Thailand)
In recent years, digital technology using IoT and AI has been transforming a wide range of industries on a global scale, as seen with the adoption of Industry 4.0. Industries in Thailand have also been proactively adopting such technologies under the banner of "Thailand 4.0" launched by the Thai government.
In plants and factories, there is a need to reduce periodic maintenance costs and avoid unexpected disruptions in operations by implementing predictive maintenance. This involves monitoring equipment to quickly detect anomalies in various processes so that operators can respond before problems occur, in order to achieve stable operation and efficient maintenance. To meet such needs, Azbil provides solutions using IoT and AI to predict future changes and detect anomalies in the process control at customers' sites. The company also offers control valve diagnostic services that combine its expertise as an automation manufacturer with the latest digital technology.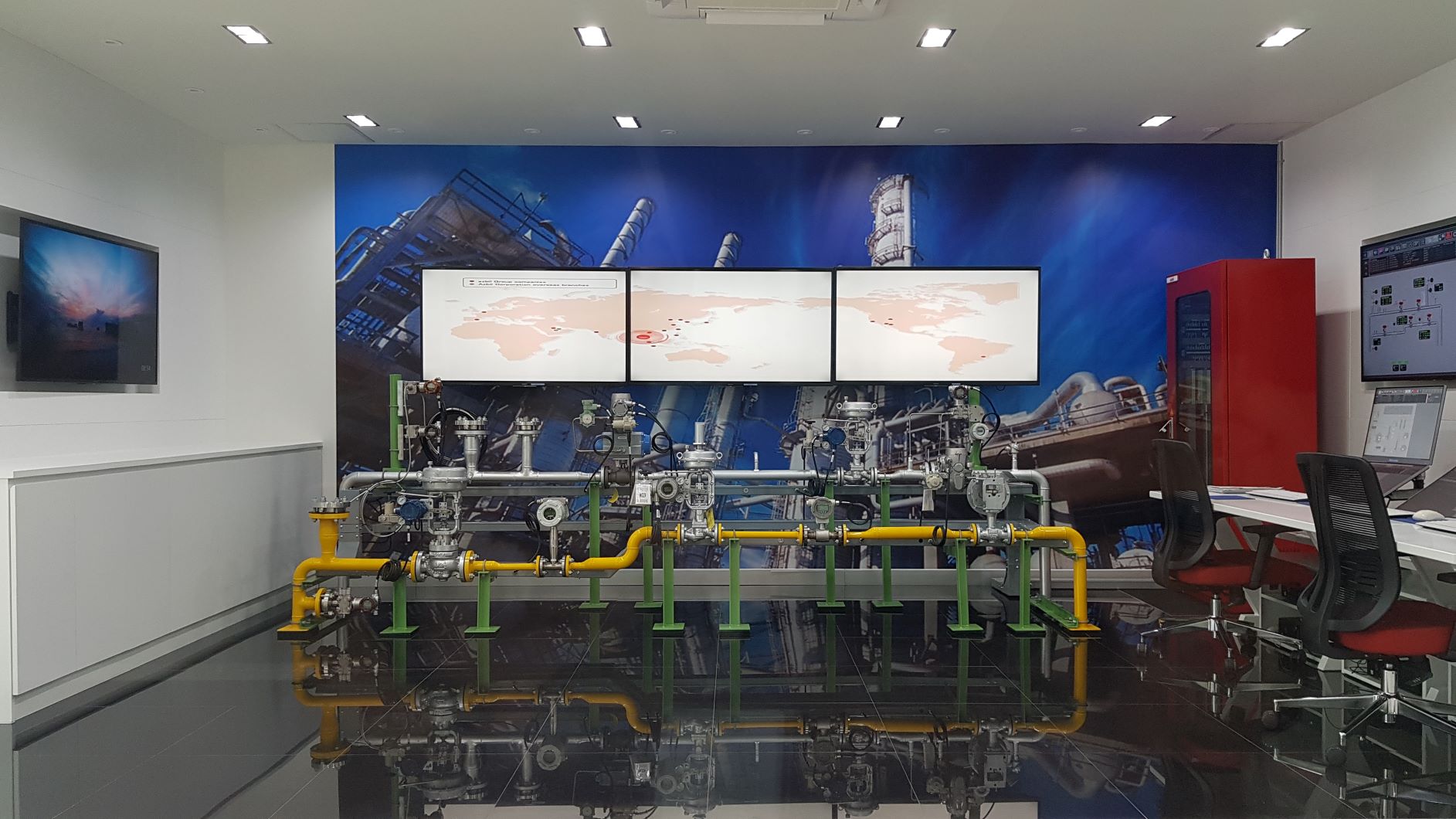 Demonstration room at the Solution and Technology Center
The newly opened Solution and Technology Center at Azbil (Thailand) houses a demonstration room that allows visitors to interact with actual products and receive firsthand experience with Azbil's latest technology. Located next to the building is the azbil Group's largest valve maintenance center, which is able to service between 10,000 and 20,000 control valves annually, regardless of the manufacturer. Working closely with Azbil's Strategic Planning & Development Office for Southeast Asia located in Singapore, Azbil (Thailand) will continue developing new customers by showing its wide range of capabilities and will look to expand even more regionally in the future. Furthermore, the subsidiary will use the facility as a research base and collaborate with educational and research organizations to strengthen development to create new technology and products.
Guided by the azbil Group philosophy of "human-centered automation," Azbil will continue to develop and provide products and services that meet customers' needs in order to contribute to a better society.
* The Strategic Planning & Development Office for Southeast Asia is a unit that promotes business, creates strategic plans, and manages business in the region.
* Posted information is accurate as of the date of announcement.