Azbil Enhances Functionality of Communication Gateway Allowing Data Interchange Between Control Devices Without Programming

— Adds IoT Support for Industrial Furnace Burners —
TOKYO, Oct. 22, 2020: Azbil Corporation (Tokyo Stock Exchange Code: 6845) announced that it has enhanced its model NX-SVG network instrumentation module smart device gateway*1, which provides data linkage between various measurement and control devices incorporated in manufacturing equipment without the need for communication programs. The gateway, which contributes to the realization of smart factories and making equipment IoT-compatible, will be available in its enhanced version on December 10.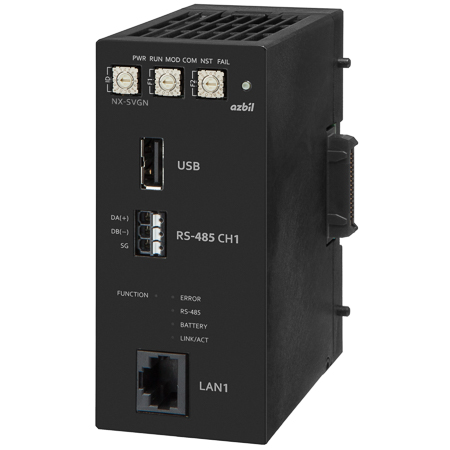 Model NX-SVG
Due to the need to increase competitiveness by rationalizing production processes, end users are increasingly looking to equipment manufacturers for equipment IoT. To achieve more efficient production by utilizing IoT, the typical steps are measurement → data collection → data visualization/accumulation → data utilization → process improvement, but in actuality in about 50% of cases*2, making equipment IoT-compatible stalls at the data collection step.
To address this problem, equipment manufacturers develop communication programs for each company's temperature controller, variable speed drive, etc., whose data is to be collected by the programmable logic controller (PLC) for visualization. However, due to the enormous time required to develop communication programs and the shortage of personnel with development skills, data collection does not progress, which hinders the progress of IoT use. Azbil developed the NX-SVG gateway with the aim of solving the data collection problem, and introduced it in September 2018 as a multi-vendor IoT gateway that can significantly reduce development time.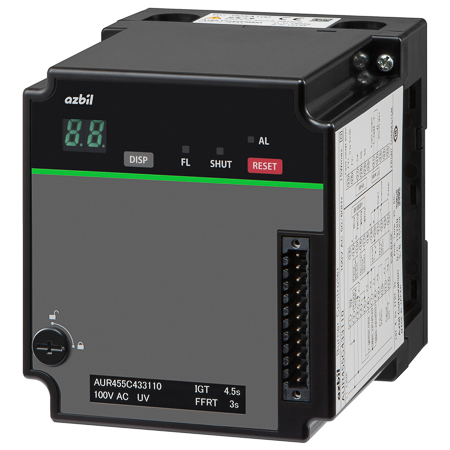 Model AUR455
The upcoming enhanced version adds support for Azbil's burner controller models AUR355 and AUR455. These combustion safety controllers safely and reliably ignite and extinguish burners used in industrial furnaces. Due to the demand in recent years for IoT in industrial furnaces, burner diagnosis information such as ignition delay time, flame remaining time, and flame voltage information before and after flame failure, which is effective for predicting performance deterioration of industrial burners, is stored, especially by model AUR455. With this new communication connection support, burner diagnosis information can now be handled easily by the PLC, and diagnosis and prediction of burner deterioration can be accomplished.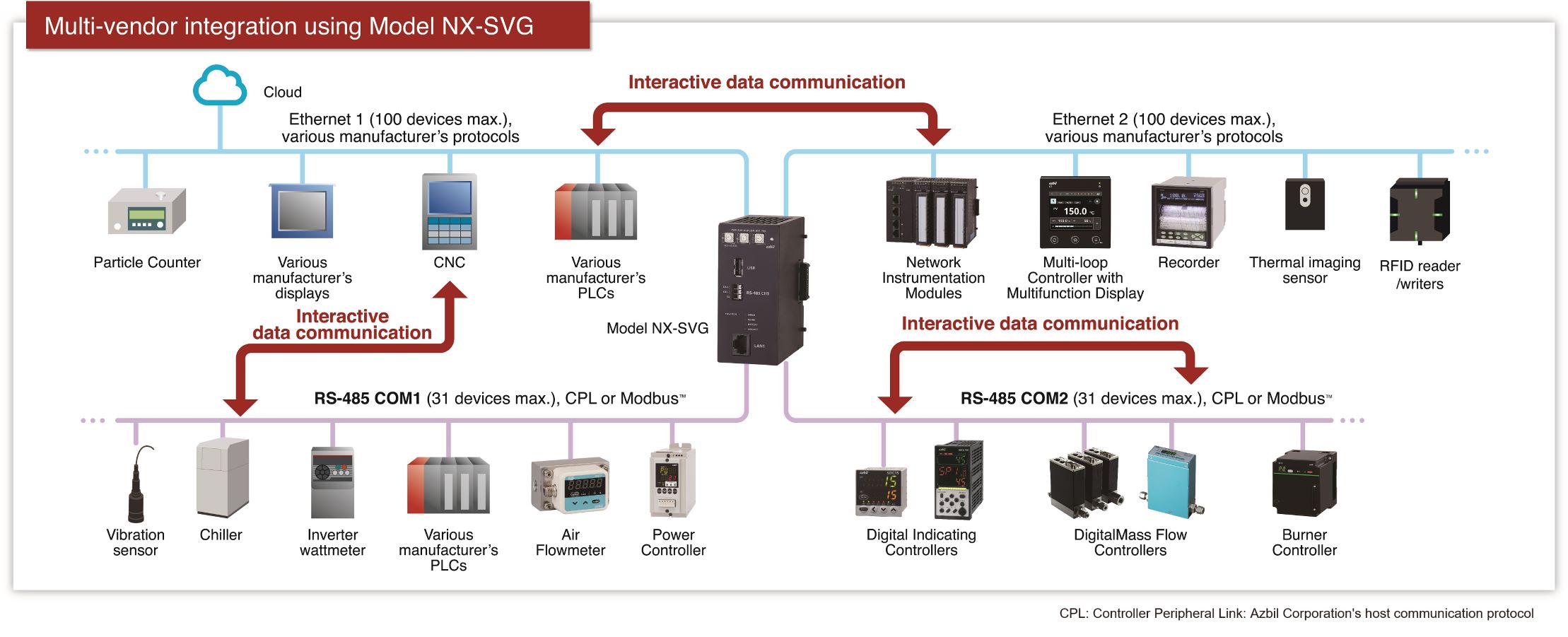 Guided by its philosophy of "human-centered automation," the azbil Group aims to contribute "in series" to the achievement of a sustainable society, as well as securing its own sustainable growth. It provides products that solve problems at production sites and meet customer needs.
*1 A communication gateway that allows the interchange of data between various control devices without programming, leading to smarter development work.
*2 Based on "FY2019 Measures to Promote Manufacturing Technology," a white paper published in Japanese by Japan's Ministry of Economy, Trade and Industry (METI).

* Ethernet is a trademark of Fuji Xerox Co., Ltd.
* Modbus is a trademark and the property of Schneider Electric SE, its subsidiaries and affiliated companies.
* Posted information is accurate as of the date of announcement.
Contact
For media inquiries
Robert Jones / Masayoshi Kogai
Public Relations Section, Azbil Corporation
Phone: +81-3-6810-1006 Email: publicity@azbil.com