Azbil Included in 2021 Bloomberg Gender-Equality Index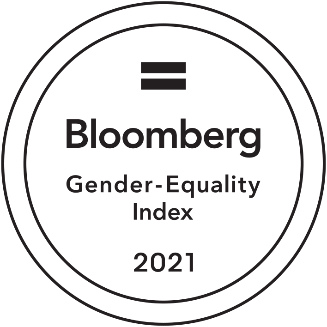 TOKYO, Mar. 25, 2021: Azbil Corporation (Tokyo Stock Exchange Code: 6845) announced that it has been included for the first time in the 2021 Bloomberg Gender-Equality Index, which was created by Bloomberg to recognize and evaluate companies with outstanding polices, practices and transparency of information disclosure regarding gender equality. For the 2021 index, Azbil was one of 380 companies across 44 countries and regions that were selected (out of those companies, 14 are based in Japan).
The azbil Group promotes its "health and well-being management," comprehensive initiatives enabling employees to work in a healthy and lively manner and has established its own numerical SDG targets to be reached in 2030, which consist of 65% for the percentage of employees satisfied working for the Group and 65% for the percentage of employees who felt personal growth through their job over the course of a year. Concreate initiatives are work-style reforms that include reducing total working hours and preventing harassment, while at the same time promoting diversity in order to respect each other's individuality and make the most out of employees' attributes.
The azbil Group's health and
well-being management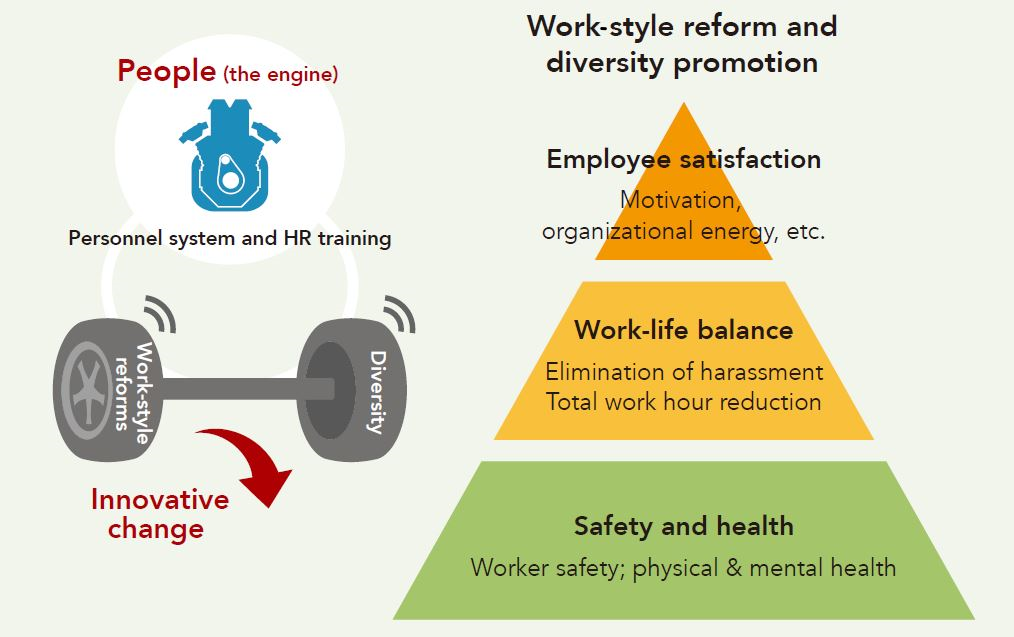 Initiatives for promoting diversity encompass a wider range of people and strive to offer varied work styles appropriate for the different stages and events in one's life, such as providing support for those who are raising a child while working. The azbil Group has plans where employees, regardless of factors such as gender, age and nationality, can work in an environment continuously with ease while increasing job satisfaction. Starting in FY2017, the Group established the Azbil Diversity Network for the purpose of promoting diversity and is steadily engaging in initiatives with a three-pronged approach focusing on reforming the corporate culture and awareness, expanding active participation of a diverse workforce, and promoting diverse work styles.
Based on the corporate philosophy of "human-centered automation," the azbil Group continues to engage in initiatives to further health and well-being management, and by providing a workplace where employees can work in a lively manner and show their full potential, the Group contributes "in series" to the achievement of a sustainable society and continual growth.
For details on employee relations, please visit the following website.
Employee Relations
* Posted information is accurate as of the date of announcement.
Contact
For media inquiries
Robert Jones / Masayoshi Kogai
Public Relations Section, Azbil Corporation
Phone: +81-3-6810-1006 Email: publicity@azbil.com