Azbil Industrial Automation Product Wins Prestigious iF Design Award
TOKYO, May 27, 2022: Azbil Corporation (Tokyo Stock Exchange Code: 6845) announced that its digital mass flow controller model F4Q has won the prestigious iF Design Award 2022 in the product discipline in recognition for outstanding design.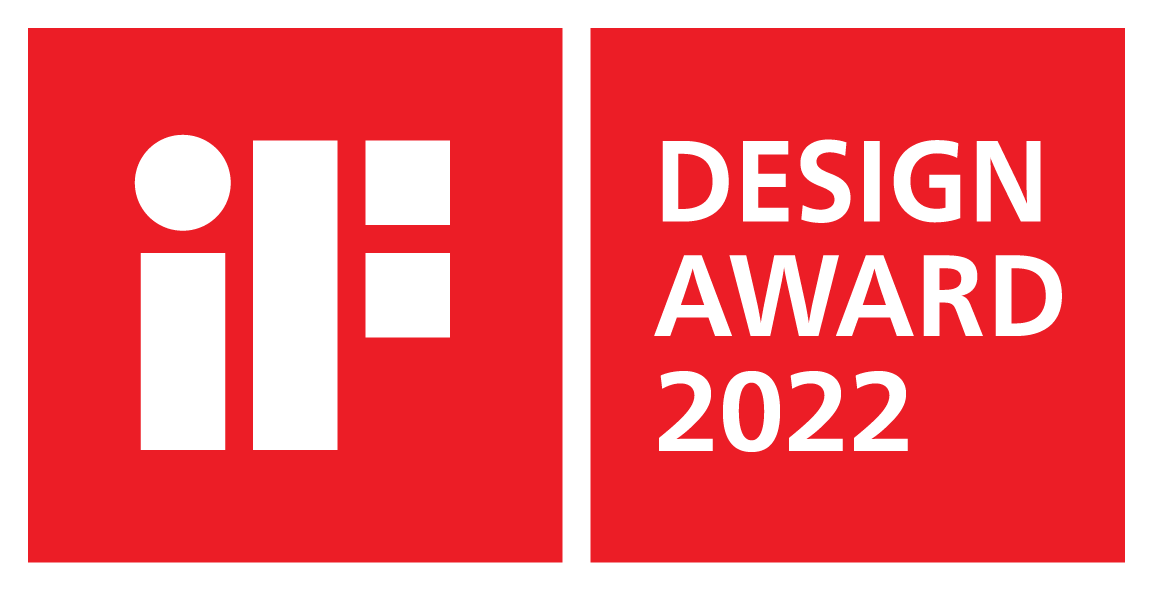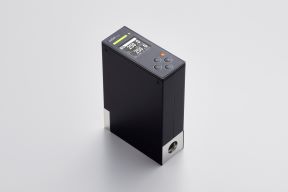 The unit features a display and operation keys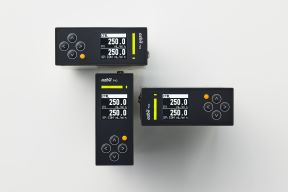 The screen can be rotated to fit the circumstance
Established in 1953, the iF Design Award is organized by Hannover-based iF International Forum Design GmbH and is one of the most prestigious awards in design. Each year, a panel of design experts examines thousands of submissions, which include products, architecture, and professional concepts, judging them on criteria such as innovation, functionality and aesthetics. This year, the 132-member panel selected winning designs from 11,000 entries submitted from 57 countries and regions.
Digital mass flow controllers use a built-in sensor and valve to control gas flow rates. They are used at production sites for machinery, automobiles, electrical/electronic equipment, semiconductors, etc., in manufacturing equipment that requires high-accuracy flow control of gas. However, the widespread use of such controllers is hindered by the fact that general mass flow controllers do not have a display or operation keys, making it necessary to create a system for checking the control status and setting the target flow rate, or else to install a separate display and operation unit. Azbil has previously provided controllers equipped with a display and operation keys but this product has been highly regarded for its increased usability in the field.
Not only can various data be instantly checked onsite with the detailed display that shows a large amount of information, but the display can also be rotated and functions can be assigned to the operation keys in conjunction. The large LED indicator allows the control status to be understood at a glance, greatly contributing to the productivity, safety, and quality control of the production site.
■ For details on the product, visit the following website.
Digital mass flow controller model F4Q

■ For details on the award, visit the following website.
https://www.ifdesign.com/en/winner-ranking/project/digital-mass-flow-controller-model-f4q/346217
Guided by the azbil Group's philosophy of "human-centered automation," Azbil aims to make contributions that lead "in series" to the achievement of a sustainable society, as well as securing its own sustainable growth. It develops and proposes products and systems that solve problems at production sites and meet customer needs.
* Posted information is accurate as of the date of announcement.
Contact
For media inquiries
Robert Jones / Mikako Takahashi
Public Relations Section, Azbil Corporation
Phone: +81-3-6810-1006 Email: publicity@azbil.com