Azbil Kyoto Builds Flow Test Facilities for Control Valves
TOKYO, Aug 10, 2022: Azbil Corporation (Tokyo Stock Exchange Code: 6845) announced that Azbil Kyoto has built new flow test facilities for testing product characteristics of industrial control valves for the purpose of technological development and ensuring products meet international standards. This is part of Azbil's efforts in further expanding its overseas business.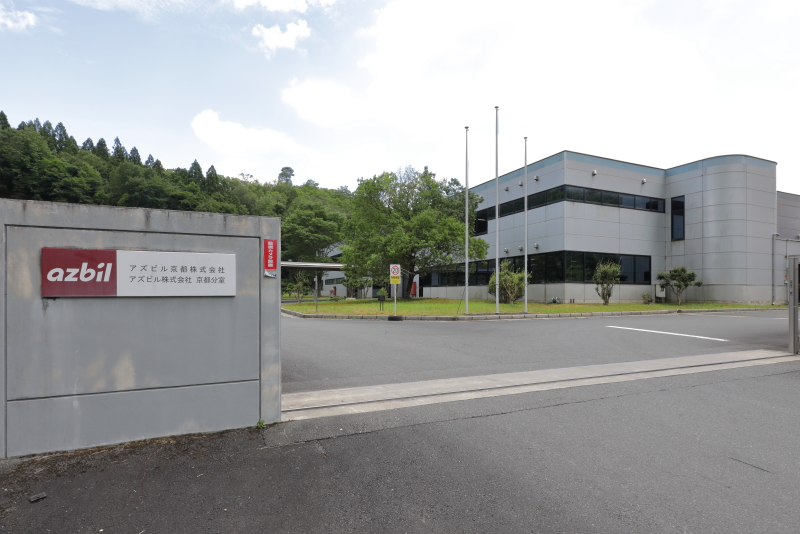 Azbil Kyoto
Control valves used in process automation in oil, petrochemical, and other industries are required to have a high level of control functionality. To meet such needs, it is necessary to accurately test and evaluate newly designed products to ensure that their research and development conform to the wide range of demands in international markets.
As such, new flow test facilities for efficiently measuring control valve characteristics were built at Azbil Kyoto, which is a key factory for flow measurement equipment. These facilities are able to carry out tests for flow pressure (water and air) that conform to international standards*1. Combined with the existing flow test facilities, products can now meet demands in both Japan and international markets.
The evaluation test procedure for the newly constructed flow test facilities complies with IEC and other international standards and has been integrated as the control logic, with operation and measurement being carried out automatically by Azbil's harmonized automation system Harmonas-DEO™.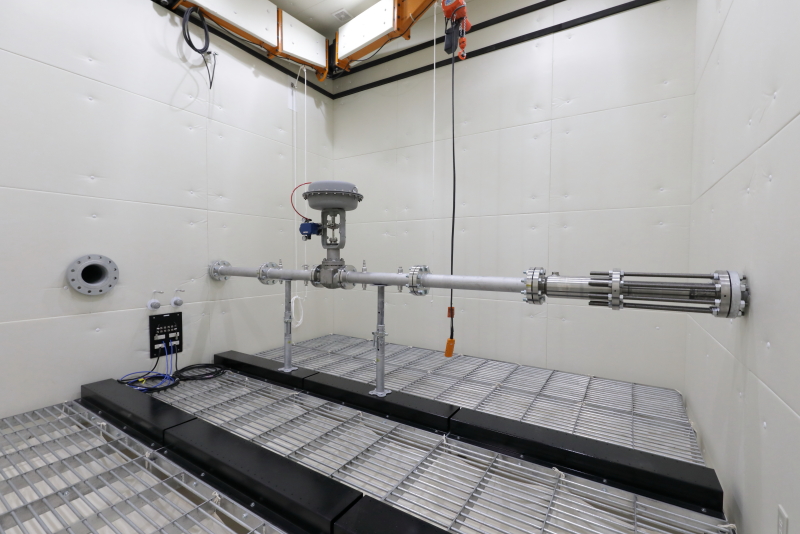 Flow test facility for air use (anechoic chamber for measuring fluid noise). Compliant with the international standard IEC60534-2-3.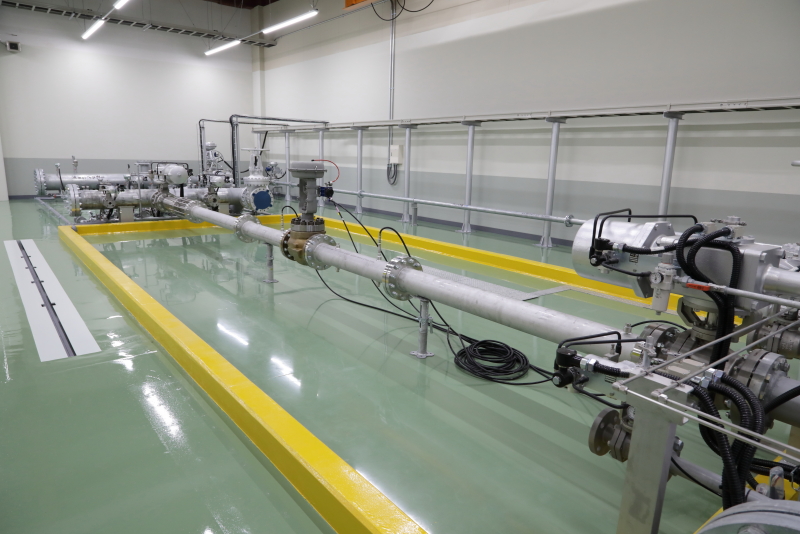 Flow test facility for water use (testing area). Compliant with the international standard
IEC60534-2-3.
Azbil Kyoto flow test facilities
Facility site area
Approx. 1,050 m²
Facility completion
July 2022
Start of operation
August 2022
Testing parameters
Water test: 1/2- to 4-inch diameter, maximum pressure 3.25 MPa
Air test: 1/2- to 3-inch diameter, maximum pressure 3 MPa
Guided by the azbil Group's philosophy of "human-centered automation," Azbil aims to make contributions that lead "in series" to the achievement of a sustainable society, as well as securing its own sustainable growth. It develops and proposes products and systems that solve problems at production sites and meet customer needs.
*1 Compliant with IEC60534-2-3 as defined by the International Electrotechnical Commission (IEC). The standard provides the flow capacity test procedures for industrial-process control valves.

* Harmonas-DEO is a trademark of Azbil Corporation.
* Posted information is accurate as of the date of announcement.
Contact
For media inquiries
Robert Jones / Mikako Takahashi
Public Relations Section, Azbil Corporation
Phone: +81-3-6810-1006 Email: publicity@azbil.com