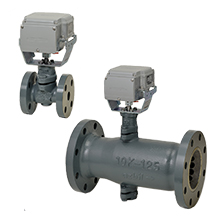 ACTIVAL™
Motorized Two-Way Valve with Flanged-End Connection for High Differential Pressure Application
A series of motorized twoway rotary valves, DN15 to DN150, with flanged-end connection.
Applicable for the high differential pressure applications such as controlling the bypass valve.
Water fl ow is controlled inside the valve to prevent over pressure drop, leading to cavitation erosion resistance.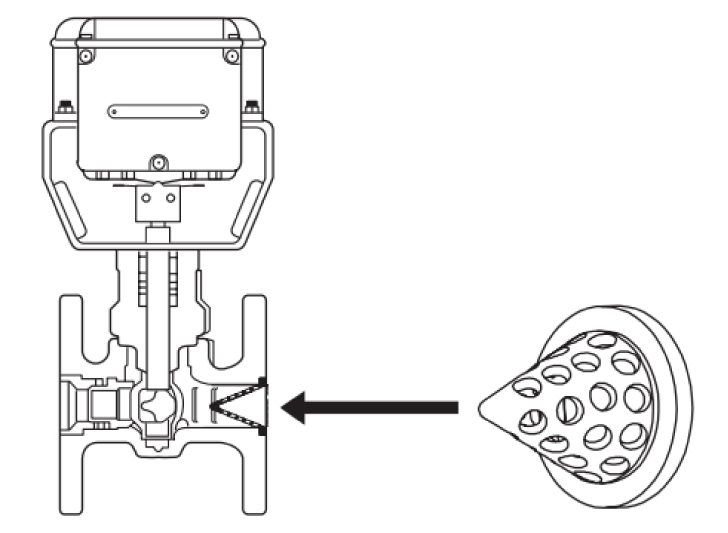 Mechanism of cavitation erosion resistance
Compact and lightweight
Valve and actuator integrated in a single unit
Conforms to IP54 (dust-proof, splash-proof) Can be installed in AHU.


Note: Waterproof connectors are required to assure IP54.

A variety of control input signals available
Durable actuator with low power consumption
2–10 V DC output with feedback signal
Only for 4-20 mA DC input type (Model VY513_) and 2–10 V DC input type (Model VY514_)
Modifi ed linear flow characteristics
Valve is applicable for high differential pressure, large Cv value, high rangeability, and low leakage.
-AHU: Air Handling Unit
IMPORTANT:
If you want to use this product combined with a third party's controller, please contact Azbil corporation.
Feel free to contact us for consultation or inquiries regarding these products.
Online Inquiries
Inquiry Form