Azbil Appoints Managing Executive Officer Kiyohiro Yamamoto as New President and Group CEO

– Aiming for New Growth Incorporating the Changing Business Environment and Technological Innovation –
TOKYO, Feb. 28, 2020: Azbil Corporation (Tokyo Stock Exchange Code: 6845) today announced that its board of directors has appointed Kiyohiro Yamamoto, currently managing executive officer, as executive vice president effective as of April 1, 2020. At the same time, current President and Chief Executive Officer of the azbil Group (hereafter, Group CEO) Hirozumi Sone will assume the additional role of executive chairperson. Furthermore, by resolution of the 98th Ordinary General Meeting of Shareholders and Board of Directors Meeting slated to be held on June 24, it is planned that Mr. Yamamoto will be appointed president and Group CEO. The change of this position from Mr. Sone to Mr. Yamamoto is scheduled to take place also on June 24.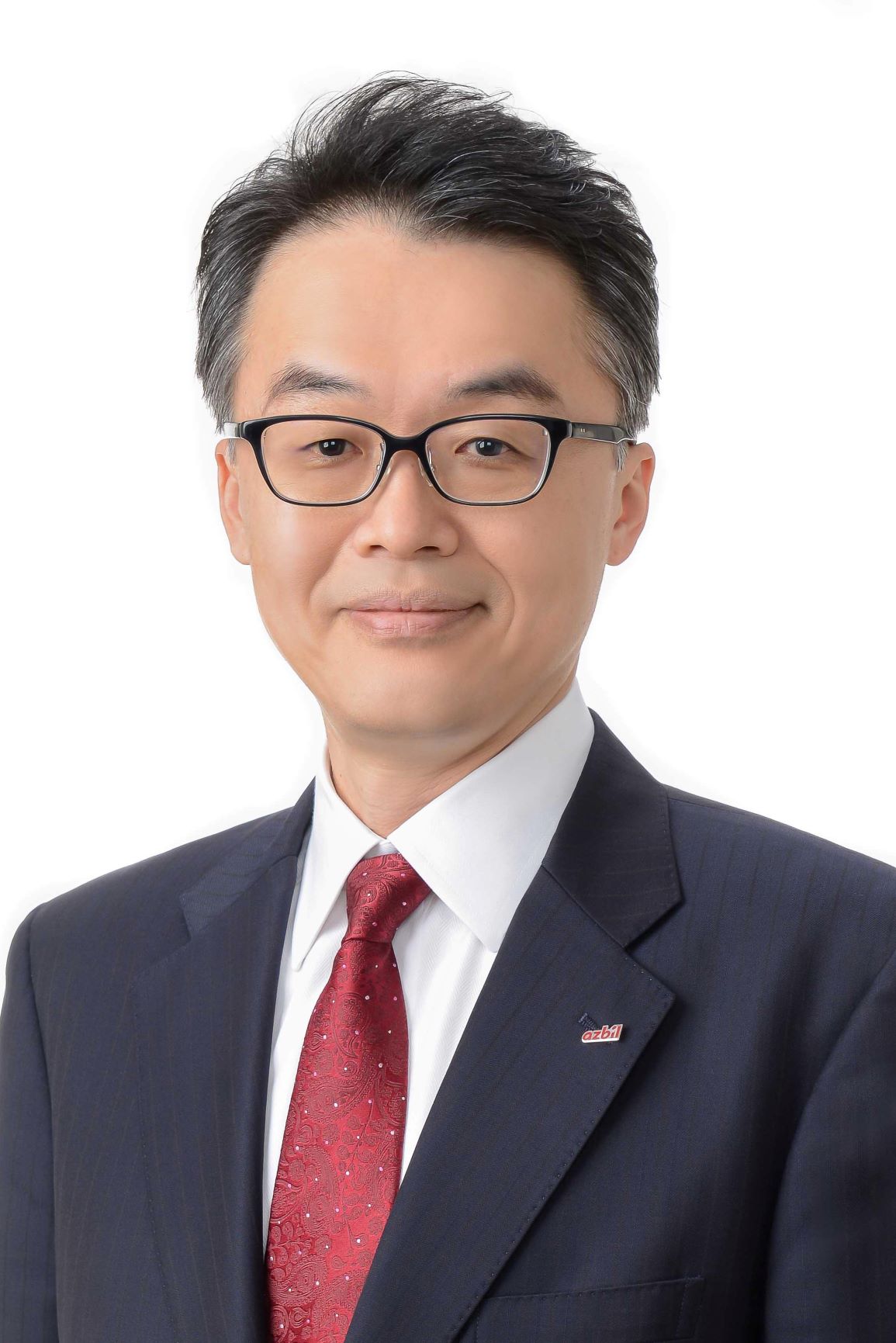 Since setting its three fundamental policies*1 in 2012, Azbil has made steady progress in business activities, global expansion, and establishing a foundation including employee training and development. Based on these policies, the Company established long-term targets for FY2021. Through various initiatives, Azbil has achieved stable growth in its three main businesses*2 with differing business cycles. In terms of numerical results, the target operating income in the current medium-term plan (FY2017 to FY2019) was exceeded the previous fiscal year, with enhancements to the profit structure steadily moving forward.
Meanwhile, the business environment continues to change at increasing speeds. There is a need to address issues such as the disruptions caused by the advancing of technologies such as IoT and AI, falling birth rates and ageing populations, changes in work style and values resulting from globalization, and climate change. It is expected that these will create opportunities for new business.
Against this backdrop, through a change in leadership and new management structure, Azbil will strive to accelerate strategic initiatives for global expansion and growth in three business fields*3, while at the same time realize the Sustainable Development Goals (SDGs) and further increase corporate value. By doing so, the Company aims for new growth that incorporates the changing business environment and technological innovation.
Since joining Yamatake-Honeywell Co., Ltd. (presently, Azbil Corporation) in 1989, Mr. Yamamoto has played integral roles in numerous aspects of the Building Automation business, including engineering, sales, and corporate planning, contributing also to the creation and implementation of new solutions based on advanced technologies. At the same time, he also displayed his prowess in various management positions such as a contributing to the establishment and management of a joint venture focused on the promotion of energy management, leading the development of an important business area for the Company. Then, from 2014 to 2017, he served as general manager of the Corporate Planning Department and formulated the current medium-term plan. From 2018 until present, he has overseen the BA business's overall planning and product development and, as managing executive officer responsible for the azbil Group's marketing, created and implemented marketing strategies for the entire Group.
"With a proven track record in one of Azbil's major business areas ranging from development and business planning to sales, along with his deep understanding of the azbil Group through his Group-wide business planning background, I have complete confidence that Kiyohiro Yamamoto is the ideal leader to steer the Group along a path leading to improved corporate value," said Mr. Sone, current president and Group CEO. "He possesses a wide range of experience including business planning for new technology such as IoT and AI as well as global business promotion. With his breadth of skills and knowledge, he will certainly demonstrate excellent leadership and open up new areas of business."
"Based on the Group philosophy of 'human-centered automation,' I will continue to expand our business globally. Building on the trust from customers, experience, and knowledge I have acquired throughout my career, I would like to focus Azbil's product development on new automation fields, while at the same time make further progress in realizing our business plans and increasing growth," said Mr. Yamamoto. "Not only must we contribute 'in series' to a sustainable society through our environmental and energy fields and life-cycle solutions business but it is crucial that the azbil Group attain sustainable growth in order to do so. While following our recently established Guiding Principles, I plan to enhance our business structures for continuous growth and improve our corporate value."
(Please refer to the reference document Achieving Continuous Development Based on the Group Philosophy.)
Using this management change as an opportune time, Azbil will establish the IT Solution Development Department, which will report directly to the new president. Created to help prepare for business expansion resulting from opening new automation fields, this new organization will develop and further increase the Company's competitiveness in IT-related fields. Additionally, Azbil will create the Cloud Operation Center as a foundation to further accelerate the IT businesses of the various azbil Group companies. This business structure will be able to respond with flexibility to new market needs and rapidly changing business environment.
Furthermore, Azbil will create the Sustainability Promotion Headquarters, which will be responsible for promoting the SDGs and supervise global subsidiaries. This will further enhance the Company's global business foundation and assist in attaining sustainable growth.
*1 Azbil's three fundamental policies are as follows.
・Being a long-term partner for the customer and the community by offering solutions based on Azbil's technologies and products
・Taking global operations to the next level by expansion into new regions and a qualitative change of focus
・Being a corporate organization that never stops learning, so that it can continuously grow stronger
*2 Azbil's three main businesses consist of Building Automation (BA), Advanced Automation (AA), and Life Automation (LA).
*3 The three business fields targeted for growth are as follows.
・New automation
・Environmental and energy
・Life-cycle solutions business

* Posted information is accurate as of the date of announcement.
Contact
For media inquiries
Robert Jones / Masayoshi Kogai
Public Relations Section, Azbil Corporation
Phone: +81-3-6810-1006 Email: publicity@azbil.com