Products and Services for the Sugar Industry

Whether it is responding to the latest regulations for safe operation, or addressing any other changing need, we help to maximize the value of industrial plants.
Updates / Press Releases
April 1, 2020

February 19, 2019

Products and Services for the Sugar Industry
Our proven automation technologies get along with your continuous reliable and safety operation, also provide modernizing solutions to maximize performance of sugar plants
In the sugar sector, market forces have pushed urgent requirements to lower production costs and improve on the consistency of product quality. To meet these requirements, we offer a portfolio that covers innovative, high-quality products and solutions for all phases of sugar production.
We raise the value of the manufacturing operations using measurement, control, and information technology to optimize the relationships between the five assets (raw materials, energy, equipment, products, and workers).
We also help our customers to establish a virtuous circle of continuous energy-saving improvements and optimize the efficiency of staff involved in operating and maintaining manufacturing and instrumentation equipment, as well as optimizing the performance of the equipment itself.
A safe work environment is also established by implementing crisis-management solutions to minimize risk in the case of an emergency, and by providing our monitoring, management, and control systems, which are backed by many years of experience.
To flawlessly automate sugar production, we support our customers with tailored solutions that best meet their requirements.
Examples of Sugar Plant Improvement Solutions
Dramatically extend positioner maintenance period and its life time
Azbil is a pioneer of smart valve positioners.
Our unique technology realizes completely isolated structure between electric part and pneumatic part. Thus humidity and dirty mist never enter in electrical part. This unique structure realizes long maintenance period and life time in the sugar plant.
Preventing long downtime or sudden breakdown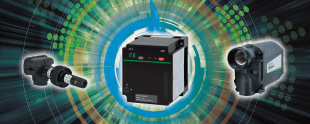 Together with controllers and burner control system of boilers, azbil provide combustion safety equipments and their proper maintenance plan based on the product useful life. To prevent long downtime or sudden breakdown ensures stable and safety operation of the sugar plant.
Saving energy by monitoring and control system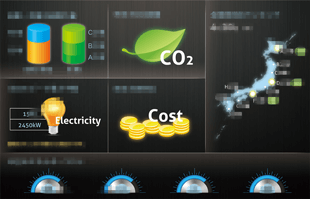 Our systems for visualizing energy usage and optimizing control of utilities such as boilers and compressors can prevent wasting energy and support increasing efficiency.
Products for Sugar Industry
Case Studies
Listed below are customers from the Automobile Industries.
Case studies of products and services provided by Azbil Corporation and other azbil Group companies are presented. They have also been published in the azbil Group's corporate magazine, azbil.
| Customer and Case Study Overview | Products and Services |
| --- | --- |
| Usina Coruripe was founded nearly 100 years ago in Brazil, the world's leading sugar-producing country. In the company's factories, which produce sugar and ethanol, valve positioner failures sometimes occurred. Fortunately, Usina Coruripe found a high-quality and highly reliable positioner that can be used with all manufacturers' valves, and with valves of various specifications. As a result, plant operation has stabilized, repair costs are down, and the burden on workers has lessened. | |