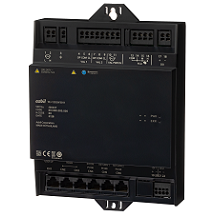 FCU Controller
This product (Model WJ-1202) is a controller for the FCU (fan coil unit).
It starts or stops the FCU, controls the airflow volume and valves.
Furthermore, it enables the setback operation, the interlock operation with the outdoor air handling units, etc.
By connecting the user terminal, a user can start or stop the FCU.
This product is compatible with BACnet MS/TP which is an open protocol.
Open communication protocol
This product is a controller compatible with BACnet MS/TP which is an open protocol.
Various valve controls
The product executes ON/OFF control and proportional control for valves by maintaining an indoor temperature setpoint.
By measuring the return water temperature of the fan coil unit, the valve is controlled so as to keep the indoor temperature at the setpoint while setting the return water temperature above the setpoint (the return water temperature control function).
This function prevents overflow of the fan coil unit to reduce the transport power of the heat source.
Connecting various I/Os
Temperature sensors can be connected to this product.
General-purpose digital inputs and outputs are also available for enabling interlock with start/stop operation and humidifiers and other devices.
Various user terminals
Azbil's various user terminals, including the Neopanel (Model QY7205) and Neoplate (Model QY7290) can be connected for enabling a user to start and stop the fan coil unit and change the temperature setpoint.
The central monitoring unit can be used to start and stop the FCU and prohibit changes to the temperature settings.
Online engineering work
If a need to change the control parameters arises during operation, the control parameters can be changed while the controller is still running.
Simple installation
RJ-45 connectors are used for the temperature sensors, user terminals, and for BACnet MS/TP communication for enabling the use of LAN cables for reducing the wiring work.
Spring terminal blocks are used for fan output, valve output, and general-purpose digital input and output for simplifying the wiring work.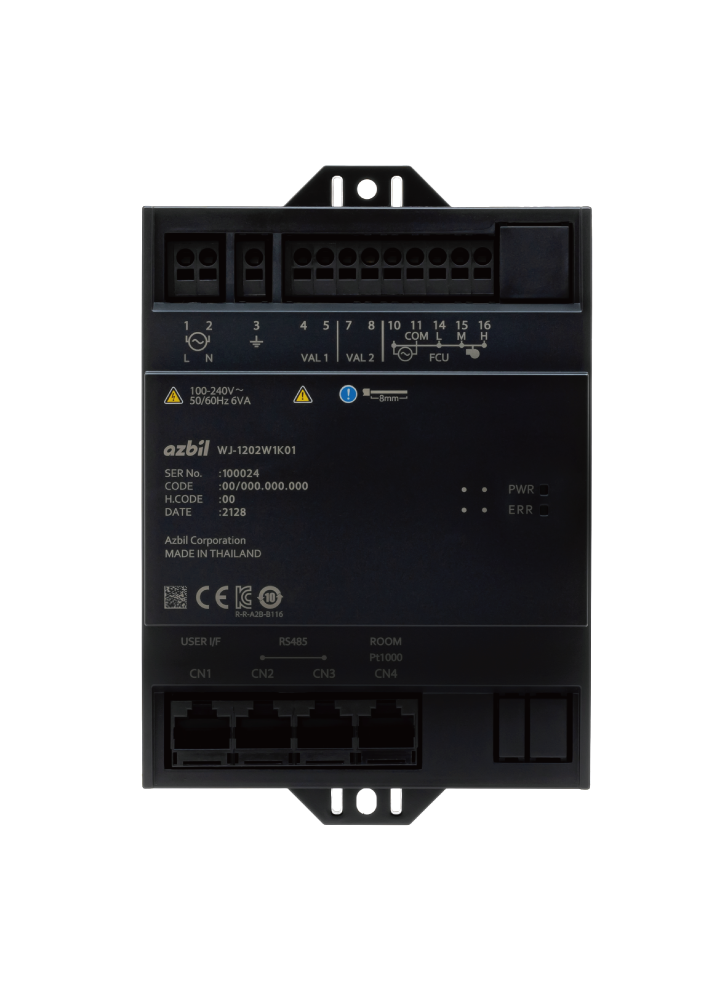 valve ON/OFF control type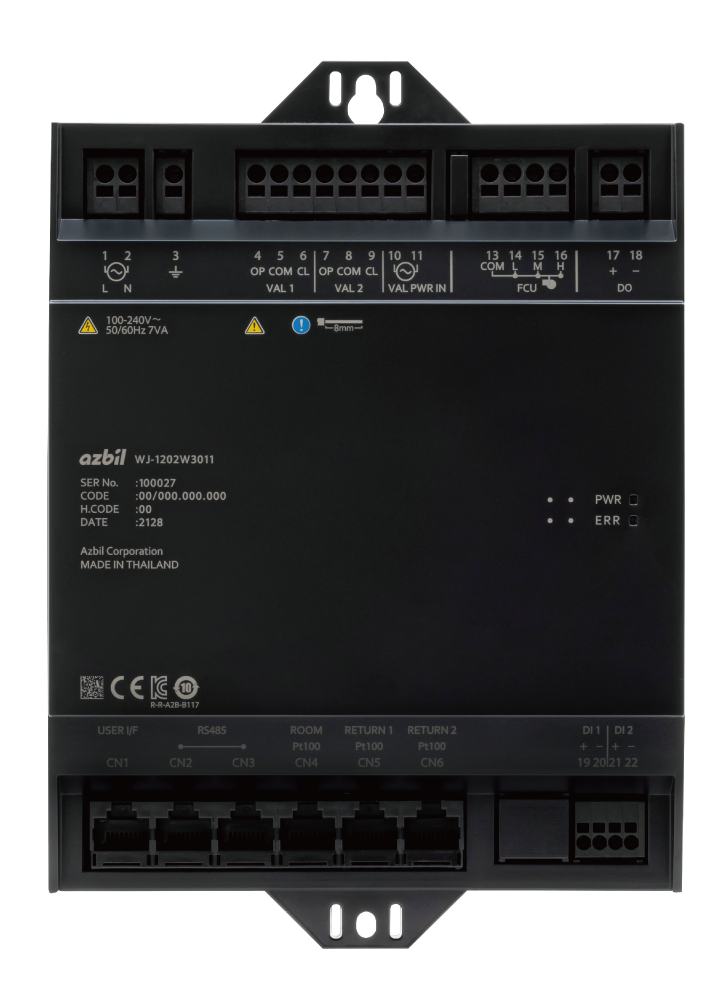 valve proportional control type
Feel free to contact us for consultation or inquiries regarding these products.
Online Inquiries
Inquiry Form