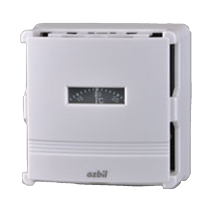 Neostat
Room Thermostat, Room Humidistat
Neostat is similar in design and size to Neosensor, the electronic room temperature and/or humidity sensor.
Simple connection to our actuator allows easy temperature/humidity control.
Compact (thin) and lightweight.
Several installation types selectable in combination with optional auxiliary devices.
Feel free to contact us for consultation or inquiries regarding these products.
Online Inquiries
Inquiry Form