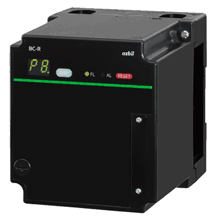 Burner Controllers
Model BC-R15/BC-R25/BC-R35
Series
Main Functions
BC-R35
The BC-R35 can be used in cases where burner combustion is adjusted using a control motor.
A standard low-fire shutoff model that reduces combustion to low and then stops it is available.
BC-R25
The BC-R25 can be used in cases where combustion is adjusted by turning burners on or off.
BC-R15
BC-R15 models are exclusively for oil burners. They provide sequences such as pre-ignition prepurge that are specific to oil burners.
Feel free to contact us for consultation or inquiries regarding these products.
Online Inquiries
Inquiry Form