Diagnosis Overview

About our Valve Diagnostics Service
Our Valve Diagnostics Service analyzes and diagnoses information collected through the control valve maintenance support system PLUG-IN Valstaff to discover and predict valve abnormalities that could previously be found only through overhaul inspections. This helps you to prevent facility shutdowns caused by control valves, allows you to focus on the actual work of maintenance, and helps you to streamline work the smart way.
Delivery of Valve Diagnostics Service diagnoses
Value of diagnosis service
Valve health visualization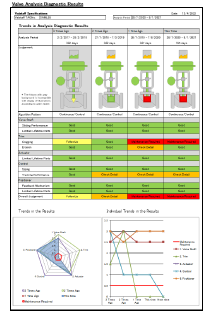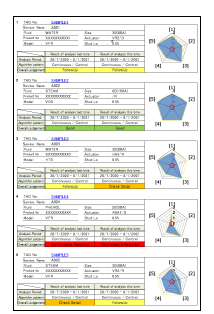 The valve diagnostic report gives a quick overview of valve health
Smart Valve Positioner
Quantification of
valve motion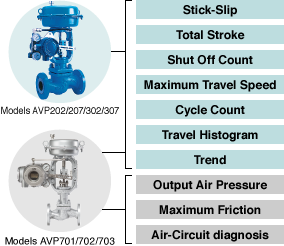 Valstaff
Visualization of
motion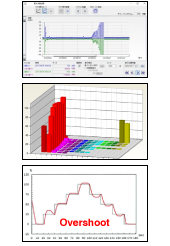 Visualization of
operation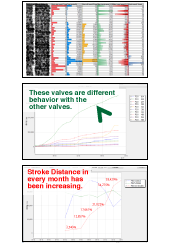 Smart Valve Positioner diagnostic parameter information
Service details
Applicable valves
7 supported valve types: globe, double seated, cage, diaphragm, eccentric rotary, butterfly, and ball.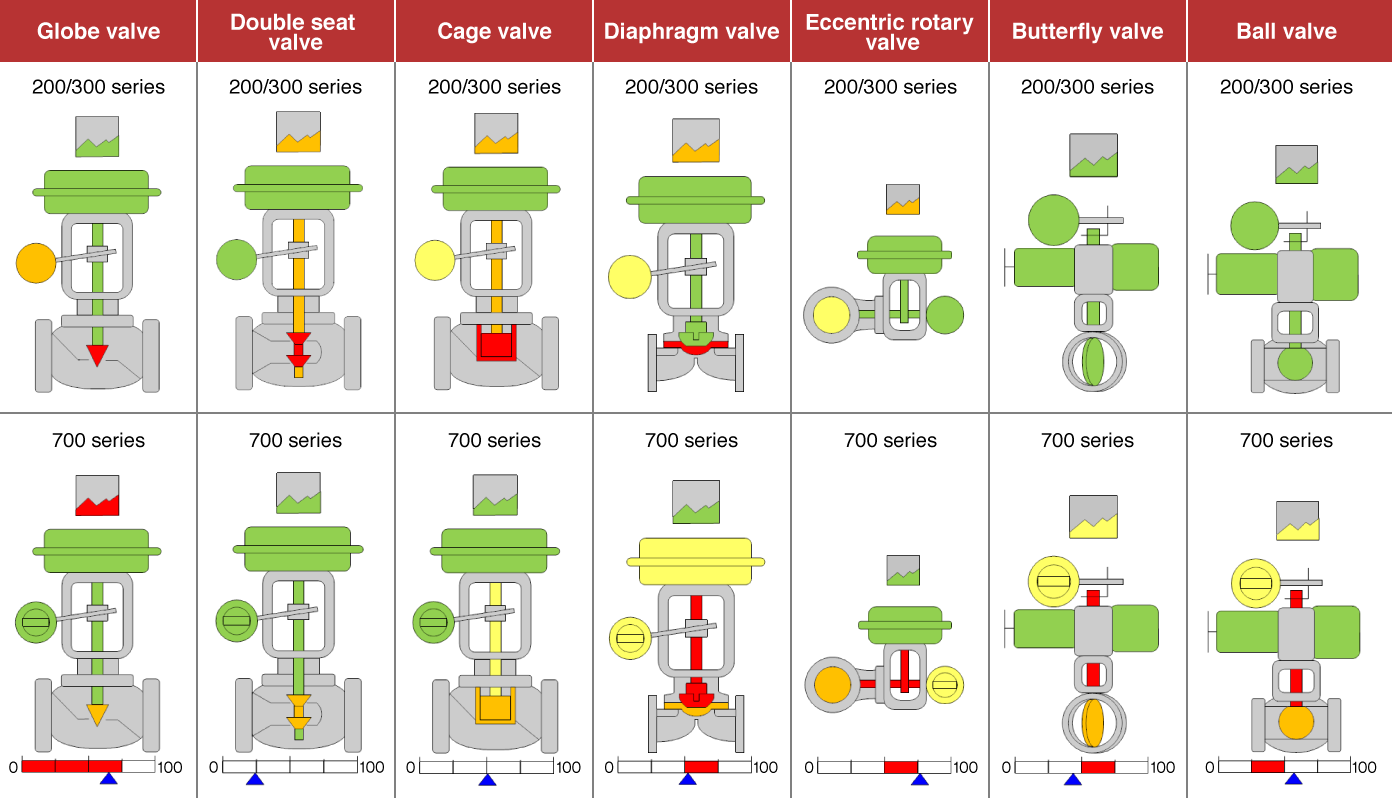 * 200/300 series:Models AVP202/207/302/307
  700 series:Models AVP701/702/703
Diagnosable conditions
The following phenomena can be detected by analyzing various combinations of operating data.
Phenomenon
Azbil's Smart Valve Positioners
(with HART/FOUNDATION Fieldbus support)
Models AVP202/207/302/307
Models AVP701/702/703
Sticking
○
○
Galling
○
○
Damaged trim, clogging
○
○
Hunting after input of certain values to the positioner
○
○
Slowdown (underperformance before sticking/galling)
ー
○
Inadequate performance for fluid differential pressure
ー
○
Insufficient supply air pressure
ー
○
Positioner air circuit problems
ー
○
Types of diagnosis
Three types of diagnostic service meet different needs at production sites.

Primary screening
diagnosis
This identifies which valves among hundreds at the plant require close monitoring, and tells their condition.
Learn more

Detailed
diagnosis
Detailed analysis of customer-specified valves and valves assessed by primary screening as needing attention, in order to gain in-depth understanding of problem conditions.

Comparative
verification
Even valves with completely identical specifications have different characteristics depending on the fluid used and the operating conditions. These characteristics can be understood by repeated comparative verification.
Tools required for diagnosis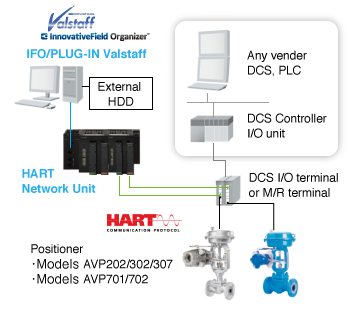 Contact information for inquiries about the Valve Diagnostics Service