HOME
>
Case Studies
> Honda Motor Co., Ltd. Saitama Factory Yorii Automobile Plant
Honda Motor Co., Ltd. Saitama Factory Yorii Automobile Plant
Within Honda Motor Co., Ltd., Saitama Factory's Yorii Automobile Plant functions as a sort of mother factory for cutting-edge production technology. As part of its safety efforts, the plant has introduced a control system for furnaces that is compliant with JIS B 8415, the latest Japanese industrial combustion safety standard. The system is used on automobile production lines for paint booth air conditioning, paint drying, and deodorization facilities. In addition, the plant is preparing to distribute this know-how to Honda's production bases around the world.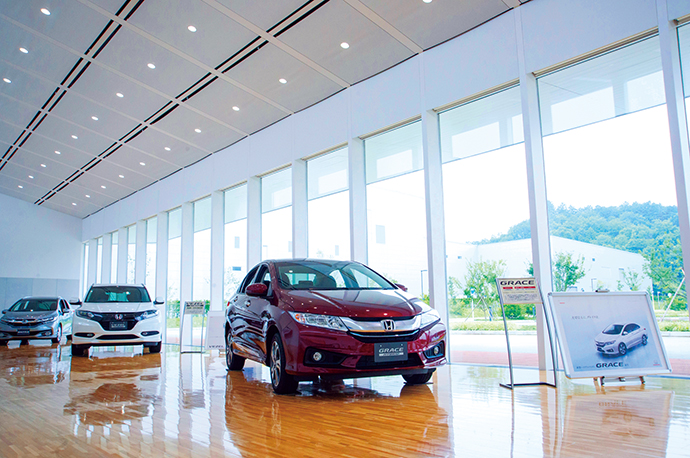 Factories and Plants Automotive Safety & Dependability Temperature Controllers, Other Controllers, and Recorders Combustion Safety and Control Systems
Products/Services Provided
With safe combustion control compliant with the latest JIS regulations, Honda aims to achieve safe operation by adopting cutting-edge technology
Holding out the ideal of developing useful technologies to help people, Honda Motor Co., Ltd., since its founding in 1948, strives to develop technology and products that bring happiness to customers around the world. In recent years, with its HondaJet, Honda has established itself as a manufacturer of aircraft for business, in addition to its main business areas, namely automobiles and motorcycles. In this way, the company continues to challenge itself, using its global slogan, "The Power of Dreams," as an engine to propel itself forward.
Honda's Saitama Factory, which consists of Sayama Automobile Plant, Yorii Automobile Plant, and Ogawa Plant, accomplishes the entire process of automobile production, from pressing of the auto body parts to welding, painting, and assembly, and serves as a manufacturing point for Honda's other 68 production bases located in 27 countries (including Japan). The Yorii facility in particular, which has been in operation since July 2013, stands out as one of the largest production sites in Japan, producing 250,000 cars annually. Honda employs all sorts of advanced technology in this plant in order to reduce environmental impact by minimizing CO2 emissions from the manufacturing process, and also to improve product quality. Honda expects the factory to be a "mother factory" that shares her knowledge with overseas production bases.
"For the Yorii Automobile Plant, adoption of the most advanced technology was a requirement already in the plant construction plan, not only for the environment and for quality, but also for safety, which is the most important thing on the production line. Particularly for automobile production lines, the air conditioning of paint booths, where strict control of temperature and humidity is required, and the safe control of gas burner combustion, which is a very important function in the drying stage after painting and the exhaust deodorization stage, were the main concerns," says Yuji Ito, an engineer in the Production Supervisory Unit.
"Our company has had and operated strict internal regulations, namely explosion and fire safety standards, for processes in which fire is used. In recent years public standards have also been reviewed or established, and since JIS B 8415,*1 related to the safety of combustion equipment, was revised, we thought that, if we aim to be on the cutting edge of operational safety, we should comply with the revised JIS regulations," says Yoshiyasu Kogo, the chief engineer of the Yorii Management Department.
Seeking the best equipment layout to properly control combustion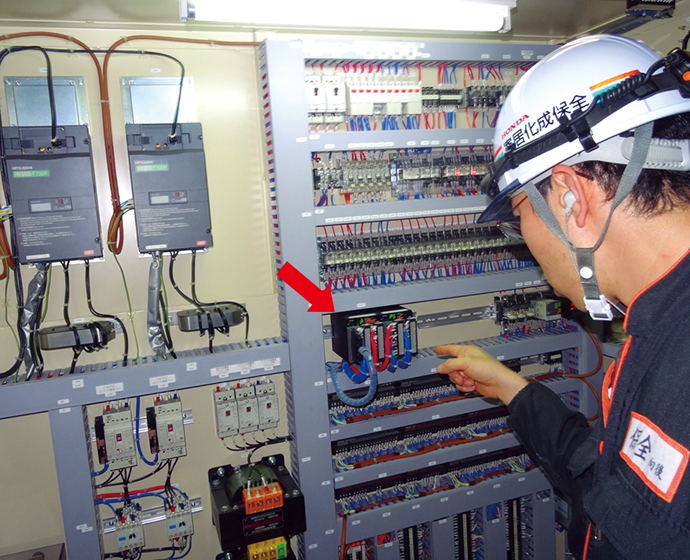 Combustion facilities are safely controlled by burner interlock and burner control modules programmed to execute a combustion process compliant with revised JIS regulations.
Honda first compared the new JIS regulations and its explosion and fire safety standards, and then began deliberations on introducing systems and equipment that would make its combustion control functions compliant with the revised standards. As a result, the company decided to incorporate Azbil's combustion safety system, which uses burner interlock and control modules, into Yorii's paint booth air conditioning, paint drying, and deodorization facilities.
"At that time, Azbil had begun providing products and solutions that met the revised JIS regulations before the rest of the industry. Also, since we were already using Azbil's combustion monitoring system at the Sayama Automobile Plant, we had confidence in Azbil," says Mr. Ito.
The work of installing the new combustion safety control system began, in order to meet the schedule for startup of the Yorii Automobile Plant. However, various difficulties had to be overcome before the start of plant operation.
"By installing Azbil's system and executing its program, we were able to control the facilities according to the new JIS regulations, but the installation of the gas units and valves had to be examined carefully in order to control them properly. We were confronted with some problems; for example, when starting the furnace, the burners did not ignite well because of the timing, which was due in part to timer settings that were made with safety in mind," explains Mr. Kogo.
Thereafter, Honda revised the installation of its devices through trial and error, adjusting their physical positions to achieve proper system operation.
"Although it took a half year just for the adjustment work, because we had to apply the same process to 8 air conditioners and 16 furnaces, the plant began operation on schedule. Right up until the start of the plant, Azbil always assisted us promptly by, for example, quickly sending engineers to the site when requested," says Mr. Ito.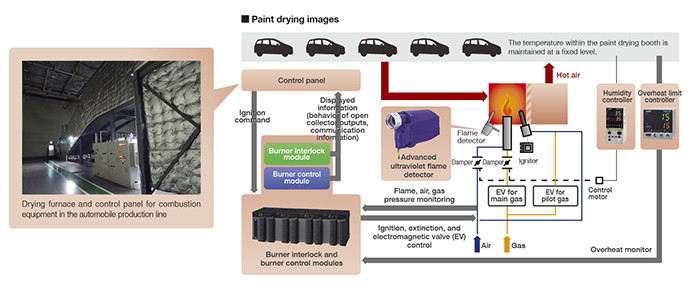 Combustion safety control system ensures safety and helps to improve production dependability
Drawing on the experience gained at the Yorii Automobile Plant, Honda Motor Co., Ltd., is now considering revision of part of its explosion and fire safety standards. Its plans include preparing the combustion safety control systems that can be used at all of its production bases around the globe, and sharing the Yorii plant's know-how. Honda has already been installed this combustion safety control systems at the company's production base in Mexico, and it will be installed next at other bases in Brazil and China.
"The greatest achievement we've made is in ensuring a higher level of safety for our combustion equipment and dependable production. In fact, in the past two years, we have never had a safety problem in the combustion process," says Mr. Ito.
"What we have achieved is not only clarifying the items to monitor in the combustion process including a more detailed grasp of the supply of fuel and combustion air and the ignition of the burner, but also monitoring all the items with a single system. If a glitch occurs somewhere in the process, it is easy to find the cause by examining the process, and that enables us to find prompt solutions," says Mr. Kogo.
Honda says that it will analyze the large amount of operation data it has accumulated so far and provide on-site workers with optimal information so that more dependable and efficient production can be achieved in the future.
In Mr. Ito's view, "Azbil has helped us confidently and promptly throughout the project by drawing on its profound knowledge of control systems and by providing us with highly dependable control devices. We are looking forward to Azbil's continuing assistance with our attempts to improve production capabilities."
glossary
*1 JIS B 8415
A Japanese safety standard related to industrial furnaces. It was revised in 2008. It stipulates safety requirements for facilities using gaseous or liquid fuel as the heat source.
Learn about the customer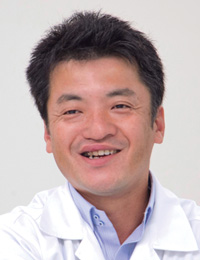 Yuji Ito
Engineer
Production Supervisory Unit
Saitama Planning and
Administration Office
Integrated Strategic
Management Department
Saitama Factory Sayama Plant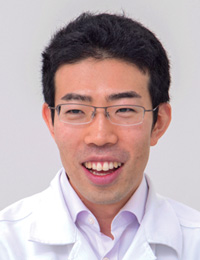 Yoshiyasu Kogo
Chief Engineer
Yorii Management
Paint Maintenance
Saitama Factory Yurii Plant
Honda Motor Co., Ltd. Saitama Factory Yorii Automobile Plant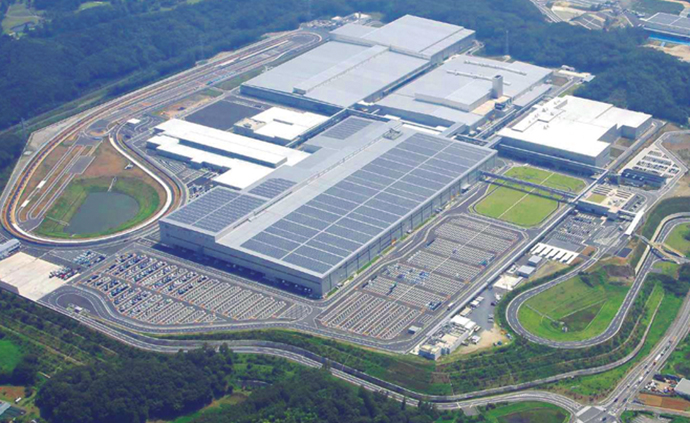 Honda Motor Co., Ltd.
Saitama Factory Yorii Automobile Plant
Location: 2354 Tomida, Yorii-machi, Ohsato-gun, Saitama-ken, Japan
Start date of operation: July 2013
Business scope: Automobile body pressing, welding, painting, assembly, product inspection
This case study was published in the 2018 Vol.1 issue of the azbil Group's corporate magazine, azbil.
Factories and Plant Cases
Automotive Cases
Safety & Dependability Cases