PT Pertamina (Persero) Refinery Unit IV
Indonesia's largest gas and oil company, PT Pertamina (Persero), joined hands with the azbil Group to participate in a Japan-led Joint Crediting Mechanism (JCM) project with Indonesia as the partner country. In this project, Pertamina used advanced Azbil control technology at a power plant to optimize boiler operation, and succeeded in reducing CO2 emissions by significantly more than the initial target.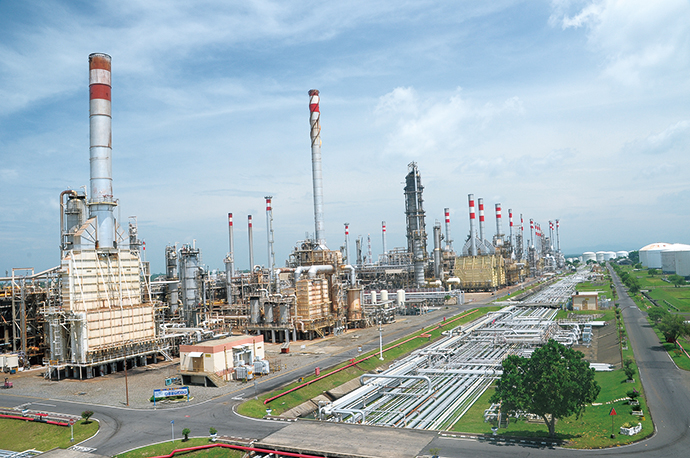 Factories and Plants Oil Refining and Petrochemical Energy Efficiency Industrial Automation Control and Monitoring Systems and Software
Products/Services Provided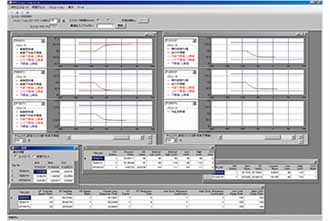 Installing low-carbon technology aids environmental management
PT Pertamina (Persero) is an oil company established by the Indonesian government in 1957. It was privatized in November 2001 and grew into one of the largest oil and gas companies in the country. Pertamina has oil and natural gas mining bases throughout Indonesia and six oil refineries that produce a wide variety of products, from various fuels (gasoline, light and heavy oil, liquefied natural gas [LNG], jet fuel, etc.) and non-fuel products (asphalt, coke, etc.) to petrochemical products (benzene, paraxylene, etc.).
Indonesia's high economic growth has continued since 2001, and currently the demand for gasoline and other sources of energy is rapidly increasing, so the strengthening of refinery capacity is a national policy in Indonesia. As an Indonesian state-owned limited liability company, Pertamina is taking the lead in boosting the capacity of oil refineries and additionally in working on environmental issues as well as industrial ones. For that reason it is proactively tackling management issues such as the environment and energy efficiency. No surprise, then, that it chose to participate in the Joint Crediting Mechanism (JCM) demonstration program, which was established and is implemented by Japan.
JCMs involve Japan and a partner country, and aim to disseminate leading low-carbon technology, products, systems, and services among developing countries and to reduce greenhouse gas emissions. Japan's contributions to greenhouse gas reduction through JCMs are evaluated in a quantitative manner, and are used to achieve Japan's reduction targets. Azbil was entrusted by the New Energy and Industrial Technology Development Organization (NEDO) with a project entitled "JCM Demonstration and Verification Project: Utility Facility Operation Optimization System in Indonesia." The boiler system of Pertamina's Refinery Unit IV, which is located in Cilacap in Central Java province, was selected for the demonstration project.
Optimized boiler system operation cuts 35,000 tons of CO
2

emissions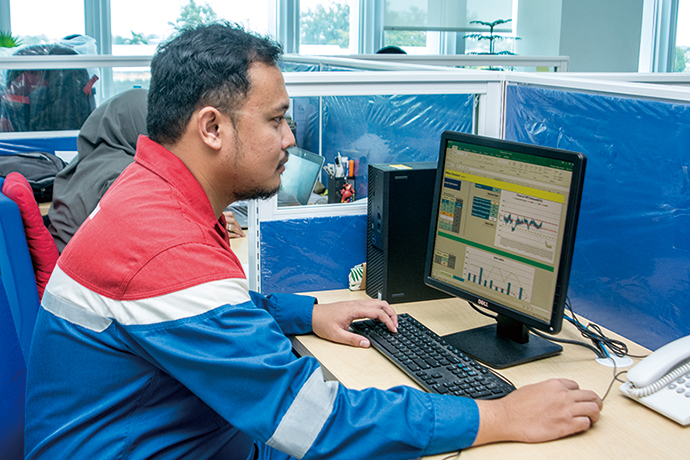 Operational status of boilers can be checked from an office PC.
An oil refinery consists of an oil refining facility and a utility plant. The utility plant consumes about half of the fuel used in the entire refinery, so the project aimed to reduce CO2 emissions by installing Azbil's advanced control technology in the utility plant to make it more efficient.
"Previously we saw significant results when Azbil's advanced control technology was installed in an atmospheric distillation tower. Based on that achievement, we had great expectations for energy savings at the power plant," says Facility & Quality Officer Nidlom Muddin.
In April 2017, Azbil's advanced process control solution was installed for the boiler system. In December the advanced control technology was installed, and in January 2018 operation began. The utility plant's boiler system was a dual fuel type that could burn both oil and gas. Because boiler efficiency depends on the characteristics of the individual boilers, it was important not only to optimize boiler load allocation but also to determine which boilers should use gas to maximize efficiency. Azbil calculated the ratio of oil and gas, built a control system for distributing gas to high-efficiency boilers, and achieved considerable energy savings compared to the previous situation.
"In the past, we allocated fuel manually to each boiler from a distributed control system (DCS). *1 After the introduction of Azbil's advanced control technology, fuel is allocated automatically, which increases system efficiency and reduces CO2 emissions," comments Didik Bahagia, Engineering & Development Manager.
"Previously, Azbil provided PID tuning for the existing DCS, which made the boilers run very stably. Afterwards, when the advanced control technology was applied to the boiler system, we definitely saw positive results," adds Auromi Fitranurkhaliq of the Process Engineering I Department.
"Our initial target for CO2 reduction was 20,000 tons a year, but we obtained 35,000 tons of CO2 reduction in 10 months. The amount of fuel reduction is valued at more than 300 million yen," notes Nanda Dharma Parayana, Senior Specialist in the Refining Process Solution Department.
Onsite personnel training results in continuous benefits
Azbil was deeply involved in the training of operators and other onsite personnel when the advanced control technology was installed.
Looking back on that time, Herry Saleh, a manager in the Process & Product Improvement Department, remembers, "There was a delay caused by some trouble with equipment, and other problems, but Azbil communicated closely with onsite personnel and completed the installation on schedule. Also, in spite of frequent personnel changes, Azbil staff patiently trained newly assigned operators."
In the event of a problem with the equipment, boilers are manually operated. After they return to stable and steady operation, the operators can switch to automatic operation of the advanced control technology at their discretion. Pertamina's operators learned about the advanced control technology and other boiler operation know-how through training by Azbil. Equipped with this detailed knowledge, they understand how to handle the boilers. As a result, the operating rate of the advanced control technology is kept high, leading to a definite reduction in fuel and CO2 emissions.
"Azbil has continuously provided training for Pertamina's operators. This has had a positive effect on Pertamina's sustainability goals, specifically, continued energy conservation," explains Mr. Saleh.
"When we faced a problem, such as a communication error between the advanced control technology and the existing control system, Azbil responded to it very quickly. First PT. Azbil Berca Indonesia dealt with the problem, and additionally Azbil Corporation investigated the root cause and solved the problem by remotely accessing the system," says Mr. Muddin.
"Because we are working on several projects, such as improving the octane number of gasoline, expanding the capacity of our oil refineries, and complying with European diesel regulations, it is very important for us to improve energy efficiency. Also, the advanced control technology is essential for producing high-value products," says Lead of Process Engineering I Hermawan Yudhistiro.
"Azbil has achieved both targets, namely fuel and CO2 reduction, which is challenging, and it has also trained our personnel, which was a management goal. We are looking forward to further cooperation with Azbil as a business partner," says Vice President Yulian Dekri.
glossary
*1 Distributed control system
A system designed exclusively for the monitoring and control of manufacturing processes
Learn about the customer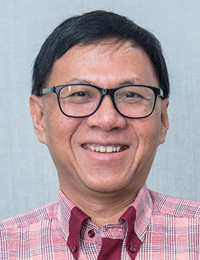 Yulian Dekri Vice President
Refining Performance
Excellence
Head Office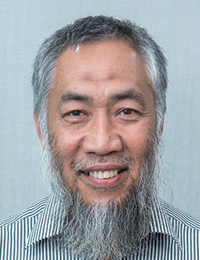 Herry Saleh
Manager
Process & Product Improvement
Head Office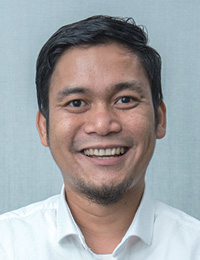 Nanda Dharma Parayana
Senior Specialist
Refining Process Solution
Business Development &
Performance Excellence
Refining Directorate
Head Office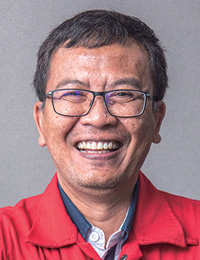 Nur Qadim
Senior Manager
Operation & Manufacturing
Refinery Unit IV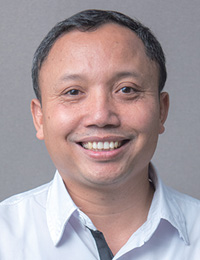 Didik Bahagia
Manager
Engineering & Development
Refinery Unit IV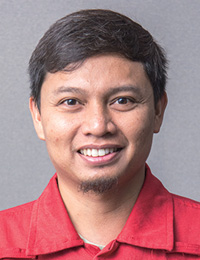 Hermawan Yudhistiro
Lead
Process Engineering I
Refinery Unit IV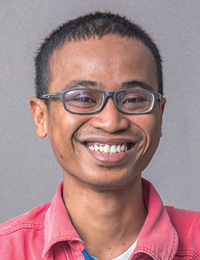 Nidlom Muddin
Facility & Quality Officer
Refinery Unit IV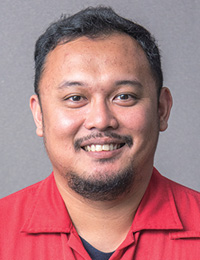 Auromi Fitranurkhaliq
Process Engineering I
Refinery Unit IV
PT Pertamina (Persero) Refinery Unit IV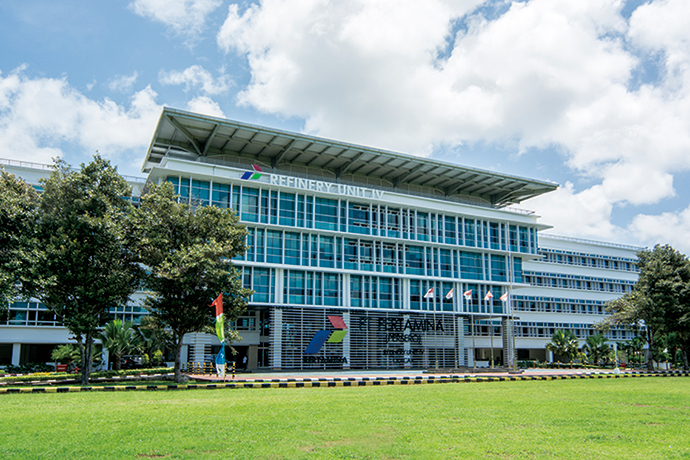 PT Pertamina (Persero) Refinery Unit IV
Gaysorn Property Co., Ltd.
Address: Jl. Mt. Haryono No. 77, Rawakeong, Lomanis, Cilacap Tengah, Kabupaten Cilacap, Jawa Tengah 53221 Indonesia
Beginning of Operation: 1974
Business: Development and refining of crude oil and natural gas, distribution and sale of petrochemical products
This case study was published in the 2019 Vol.3 issue of the azbil Group's corporate magazine, azbil.
Factories and Plant Cases
Oil Refining and Petrochemical Cases
Industrial Automation Control and Monitoring Systems and Software Cases