Kurashiki-Style ESCO Business
In Kurashiki, Okayama Prefecture, Azbil is operating an ESCO business, working to repair aging equipment and take energy-saving measures to extend the life of public facilities. Various measures have been implemented in three buildings, such as improving HVAC efficiency, introducing solar power generation, and using a BEMS for central monitoring. In a difficult financial situation, it was possible by utilizing ESCO services to repair aging equipment and to improve energy efficiency, and the same method is now being expanded to other public facilities.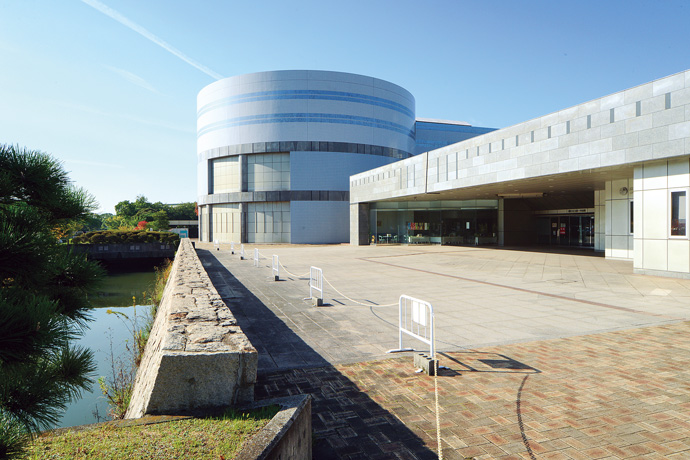 Building Solutions Government Buildings Other (Markets and Industries) Comfort Energy Efficiency Energy Management Cost Reduction Countermeasures for Aging Building Management Systems Building Energy Management Comprehensive Building Management Services
Products/Services Provided
Utilizing a National Treasury Subsidy project and ESCO to repair aging equipment
Kurashiki is located in the southern part of Okayama Prefecture. Facing Japan's Inland Sea, the city is blessed with abundant nature and a mild climate, and has been an important point for maritime traffic in Japan's Inland Sea since olden times. The city has abundant tourist resources throughout the year, including the Bikan district, where the scenery of whitewalled warehouses and townhouses that retain the atmosphere of the Edo period (1603–1868).Tourists come from Japan and abroad.
Today, local governments nationwide have an urgent need to maintain and manage the infrastructure necessary for daily life in response to the declining population and diversifying needs of residents. Above all, applying countermeasures for the deterioration of public facilities constructed during the period of high economic growth is an extremely urgent matter for local governments. Kurashiki is known for its advanced efforts to address this issue, and the city's Public Property Utilization Office (part of the Planning and Finance Department) has taken the lead in extending the life of facilities that should continue to be used and in optimizing the amount of energy usage.
In 2012, the city decided that equipment renovation in three buildings, Life Park Kurashiki, which is a core facility for the lifelong learning of citizens, the Kurashiki Fire Department Joint Government Building, and the Kojima Fire Department, would be made by utilizing a National Treasury Subsidy project as well as an ESCO business plan.*1 Because of a difficult financial situation, the city decided to focus on countermeasures for aging equipment and achieving greater energy efficiency.
Improved efficiency for HVAC equipment and remote monitoring of three facilities
Kurashiki made a public appeal in December 2012 for an ESCO company to handle this project. The following February, a consortium of four companies, Azbil Corporation, Kuraray Techno Co., Ltd. (which operates and manages buildings and equipment for public facilities such as Kurashiki City Hall), Nippon Dengi Co., Ltd. (which makes automatic control equipment), and Hirogin Lease Co., Ltd. (which does financing), formed an ESCO company and was entrusted with the project that would be the city's first ESCO business. "The project proposal included not only the repair of aging equipment and introduction of automatic control, but also the integrated operation and management of buildings and equipment afterward, and that was rated highly," says Kenji Nakatatsu, General Manager for Installation at Kuraray.
Kurashiki was considering implementing an ESCO project utilizing public subsidies, so it decided to apply for support for a business energy efficiency improvement project*2 proposed by Azbil. The project was adopted in May 2014, and construction took place from the fall of 2014 to the end of January 2015. The ESCO service began in April of 2015. As a central feature of the improvements, Azbil's building energy management system (BEMS) was introduced to Life Park Kurashiki.*3 Various energy-saving measures, such as improving the efficiency of heat source equipment for air conditioning, installing new solar power generation equipment, switching to LED emergency exit signs, and measures against aging were implemented for each building.
At Life Park Kurashiki, three ice storage heat pumps and two absorption hot and chilled water generators had been in constant operation for the air conditioning since the building was completed, but as operation continued, the unit price of gas, which fuels the generators, increased. As a result, increasing energy costs had become a problem. Therefore, on normal days when there were no events in the summer, the generators were stopped, and cooling only was done using only ice heat storage and low-priced nighttime electricity. "When there was a concern that the temperature inside the building would rise, such as during an event with many visitors, the operator would pay close attention to the situation and, if necessary, turn on an absorption chilled water generator also. But now, with this project, all existing heat pumps and generators have been replaced with five high-efficiency air-cooled heat pump chillers. At present, Azbil's building management system automatically controls the number of those chillers in operation according to the temperature conditions inside the building, achieving optimal operation. Our labor involved in operations has also been greatly reduced," says Masamichi Okahara, the Director of Life Park Kurashiki. At Life Park Kurashiki, a Kuraray Techno employee is stationed to manage the operation of buildings and equipment, but for the small-scale Kurashiki Fire Department Joint Government Building and Kojima Fire Department, monthly patrols are made by Kuraray Techno.
"All the equipment in the three buildings is remotely monitored with Azbil's comprehensive building management service. Even for the two facilities that are not managed all the time, when something like an equipment malfunction alarm is sent from the local equipment to the central monitoring point, Azbil will notify us and the operator will promptly rush to the site," says Mr. Okahara.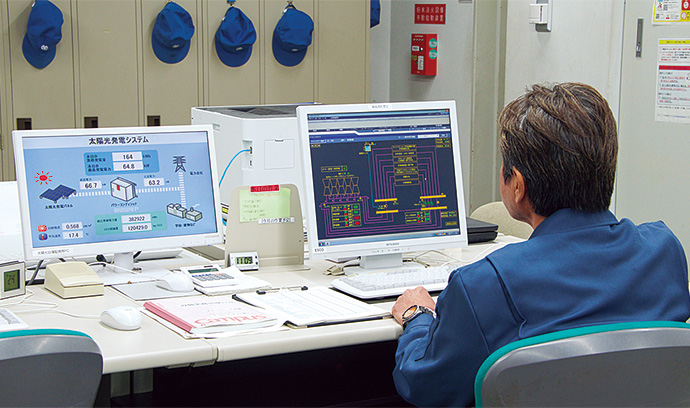 Azbil's building energy management system and solar power generation system in the central monitoring room of Life Park Kurashiki. In addition to monitoring the operating status of equipment in the building, the system collects data such as energy consumption.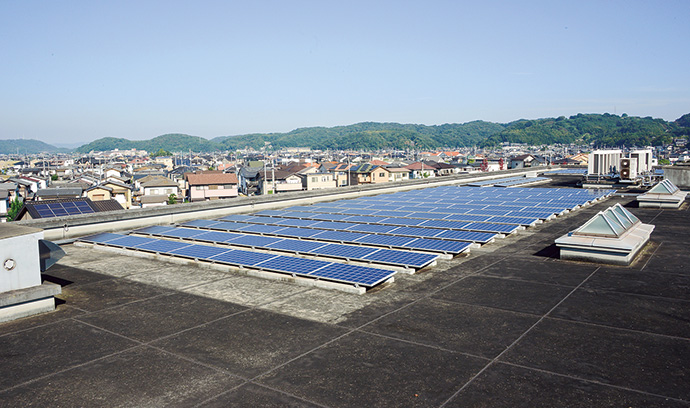 Solar panels installed on the roof of Life Park Kurashiki. The introduction of solar power generation is one of the most attractive features of ESCO business.
127% of the proposed energy savings achieved, with improvements being extended to other public facilities
As a result of a series of measures, the amount of primary energy savings has far exceeded the figure quoted by Azbil to the city, amounting to 127%. Based on this result, Kurashiki has developed an ESCO business for other public facilities and started providing service. A consortium of four companies, including Azbil and Kuraray Techno, continues to be involved and is achieving results. Moreover, preparations are now underway for the implementation of a third ESCO project.
"Through collaboration in the ESCO business, I could see firsthand Azbil's energy conservation capabilities and know-how. The strengthening of our partnership with Azbil is a major advantage for Kuraray Techno. In the future, we hope to bring both energy efficiency and comfort to the facilities we operate here," says Mr. Nakatatsu.
"Kurashiki is expected to continue working on new ESCO projects in order to accelerate facility management measures. In the future, hand in hand with Azbil, regardless of whether the context is public or private, we hope to meet the customers' needs for energy efficiency and expansion of building equipment or operation and management," says Kuraray's Deputy General Manager Satoshi Akita.

Kurashiki Fire Department Joint Government Building (left) and Kojima Fire Department (right). Patrol inspections once a month and remote monitoring are done.
glossary
*1 ESCO (energy service company) project
A project in which an energy service company guarantees a certain level of energy savings through the provision of comprehensive services for the reduction of energy consumption in a factory or building. There are two types of contract. Guaranteed savings contract: The facility owner bears the project costs and the energy service company guarantees the energy savings. Shared savings contract: The energy service company bears the project costs and the customer pays a fee for the energy savings and other services.
*2 Support for business energy efficiency improvement projects
A subsidy system to help businesses introduce equipment that is recognized as having significance for government policy because it uses advanced technology, is effective for saving energy, or is cost effective, as judged by the Sustainable Open Innovation Initiative (SII), which reviews energy efficiency plans submitted by the business.
*3 Building Energy Management System (BEMS)
A system that automates energy efficiency monitoring and control of all energy-consuming equipment in buildings, factories, district heating and cooling plants, etc., and minimizes the energy consumption of all associated buildings.
Learn about the customer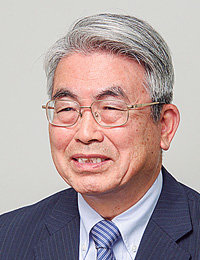 Satoshi Akita
Building Management Service Department
Deputy General Manager for Planning and Development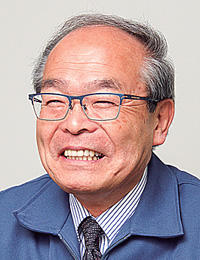 Kenji Nakatatsu
Building Management Service Department
General Manager for Installation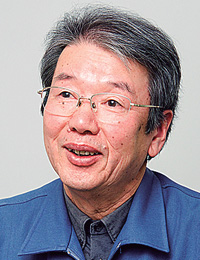 Masamichi Okahara
Building Management Service Department
Life Park Kurashiki Director
Kurashiki-Style ESCO Business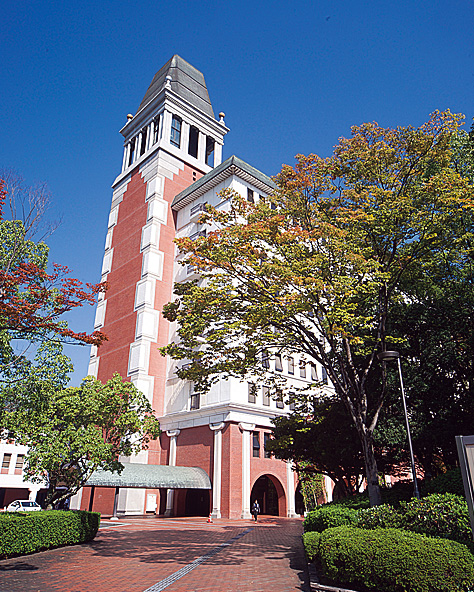 Public Property Utilization Office Finance Department, Kurashiki City Hall
Location: 640 Nishinaka Shinden, Kurashiki
Opened: April 2011
Business: Facility management related to public facilities in the city
Kuraray Techno Co., Ltd.
Location: 8-1, Kakudacho, Kita-ku, Osaka
Opened: April 1981
Business: Building maintenance, processing of synthetic fiber and chemicals, sale of daily necessities, miscellaneous goods and foodstuffs, and worker dispatch
This case study was published in the 2021 No.1 issue of the azbil Group's corporate magazine, azbil.
Government Buildings Cases
Other (Markets and Industries) Cases
Countermeasures for Aging Cases
Building Management Systems Cases
Building Energy Management Cases
Comprehensive Building Management Services Cases