NS Styrene Monomer Co Ltd Oita Works
With styrene monomer as its main product, NS Styrene Monomer Co., Ltd. (NSSM) meets a wide range of industrial needs. After repeated valve failures, the company's Oita Works plant is now introducing smart valve positioners. The plant is also using a system to improve the monitoring of valve status. In this way, by providing a mechanism to track valve failure trends, a high level of plant operation stability is being achieved.
Factories and Plants Oil Refining and Petrochemical Chemicals Iron and Steel Safety & Dependability Reliable Operation Operation Improvement Maintenance Support Control Valves and Actuators Diagnosis of Factory and Plant Equipment
Products/Services Provided
Upgrade to high-performance positioners after repeated valve failures
NSSM meets a wide range of industrial needs with its main product, styrene monomer, which is the raw material for resins like ABS (which is frequently used in food containers and household appliances) and for aromatic compounds like benzene, toluene, and xylene.
In Oita Works' chemical plant, which is located in the Oita Petrochemical Complex, a total of four plants are operating: an aromatic production facility, two styrene monomer production facilities, and a divinylbenzene production facility.
"Each plant has been in production for many years since the beginning of operations, which was from 1977 to 1990, but many valve failures have occurred, especially since 2009. In investigating the cause, we found that about 40% of the failures were caused by age-related malfunction of the positioner that controls the opening of the valve," says Junji Yamamoto, leader of the Engineering & Maintenance Group.
In view of this situation, the plant decided to begin changing the valve positioners at each plant from the conventional mechanical type to a high-performance type equipped with a microprocessor. Azbil Corporation's smart valve positioner was selected for the job.
"At that time, Azbil was particularly advanced in making positioners smart. Azbil's positioners also have the great advantage that they can be attached to valves made by other companies, so we can use the same kind of spare parts for all the positioners," says Ryusaku Uwamukai, manager of the Engineering & Maintenance Group.
A system for early detection of valve abnormalities and for malfunction prevention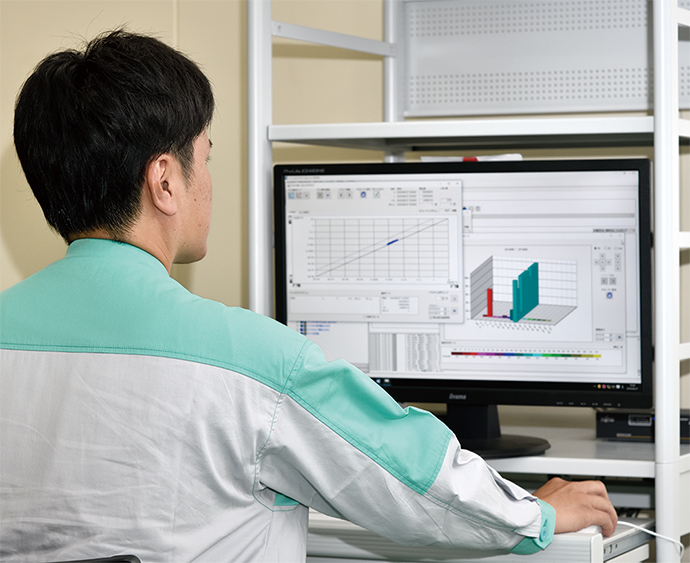 Graphs displayed by the maintenance support system's online control valve diagnosis. Checking the operating status of valves, detecting signs of a problem, and using online or offline valve diagnostic functions can all be done on a PC.
In addition to replacement of the positioners at the four plants at Oita Works, Azbil suggested the use of its control valve maintenance support system. Failure of valve operation at key points in production processes can adversely affect plant continuity and product quality, and can be very burdensome for operators. The maintenance support system collects various types of operating data from smart valve positioners, such as the amount of deviation between the set valve opening and the actual valve opening. By detecting valve malfunctions at an early stage and presenting the information required for making maintenance decisions in an easily understandable way, the maintenance support system supports efficient maintenance operation.
"Previously, operators were not able to notice slight valve abnormalities until they became problems. But with online monitoring using the maintenance support system, it is possible to detect signs of abnormalities in operating valves at an early stage, and quickly take action to prevent problems before they occur. We decided to use the maintenance support system because we thought it would be a powerful tool for stable and safe operation," says Mr. Yamamoto.
In 2013, the maintenance support system was introduced at Oita Works after the positioners were replaced at the divinylbenzene production facility, and monitoring of 50 valves began. Thanks to the information from the upgraded positioners, early indications of valve abnormality proved to be correct, and the system was expanded to all facilities. The maintenance support system is used at each facility that has switched to smart positioners. Specifically, it is used for 150 valves of one system in the two styrene monomer production facilities since 2016 and for 200 valves in the aromatic manufacturing facility since 2018.
"Nowadays we can recognize signs of abnormality from the graphs displayed by the maintenance support system. Along with identifying the characteristics of individual valves, we are now considering how best to operate, such as what kind of behavior should be monitored and where the threshold values for alerts should be set, and we are also establishing response systems and rules for when alerts are raised," says Hidetoshi Maki of the Engineering & Maintenance Group.
Automating valve inspection to save time and effort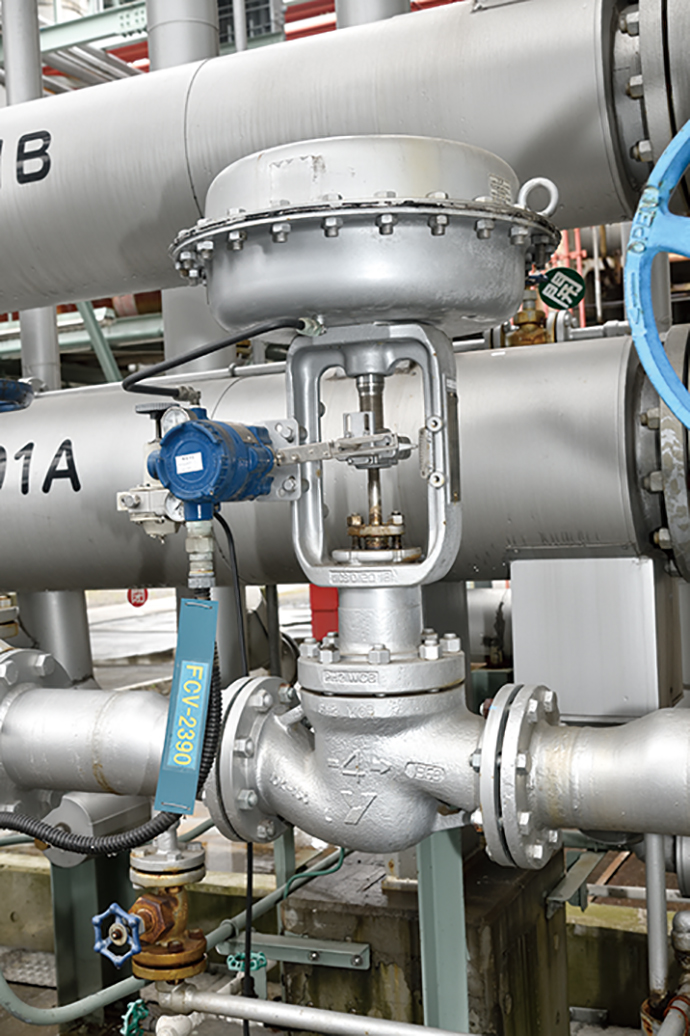 A smart valve positioner and single-seated control valve operating in a styrene monomer production facility. Data on valve operation is sent from the positioner to the maintenance support system so that warning signs of a problem can be detected quickly.
The introduction of the maintenance support system has had a significant effect on valve inspection. Valve operation is inspected every two years when the plant is shut down for periodic repairs. The step response test, in which the maintenance support system makes step changes in the travel setting to check the response of the control valve, is very useful.
"Until recently, we had been conducting inspections with two people, one in the instrument room and one at the manufacturing site where the valves are installed. Now, the maintenance support system automatically diagnoses the valves. As a result, inspection work that took about 7 days with two people is now automatically completed in 2 to 3 hours. Also, since the maintenance support system can inspect 16 valves at the same time, the work is very efficient," says Mr. Maki.
At Oita Works, preparations are underway so that 200 valves running in another system of the styrene monomer production facilities can also be monitored by the maintenance support system by around 2020, at which point a total of 600 valves in the entire plant will be centrally managed by the maintenance support system.
"Azbil's support service collects valve operation data from the maintenance support system once a year and issues a report which analyzes operating trends and identifies valves that may have problems. We believe that this information will also be helpful for deciding the timing of maintenance and deciding on operating methods," says Mr. Uwamukai.
Also, in addition to the use of the maintenance support system, there are plans to increase the use of Azbil's device management system in order to manage field devices.
"With the device management system, we can monitor various field devices using HART communication.*1 In the future, we intend to collect data from a wider range of field devices—not just valves, but also equipment like flowmeters and pressure gauges—in order to achieve integrated management. In that way we can generate new value in plant operations on all fronts, such as continuity, security, and productivity. We are looking forward to Azbil's continuing support in these efforts," says Mr. Yamamoto.
HART is a trademark of the FieldComm Group.
glossary
*1 HART (Highway Addressable Remote Transducer)
A communication protocol for signals between field devices, controllers, indicators, etc., that is widely used in industry worldwide as a standard method of communication.
Learn about the customer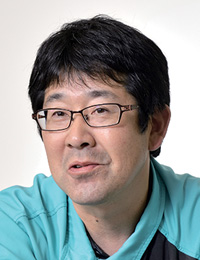 Junji Yamamoto
Group Leader
Engineering & Maintenance Group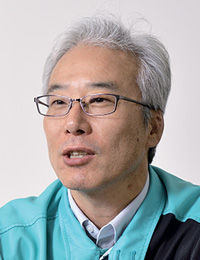 Ryusaku Uwamukai
Manager
Engineering & Maintenance Group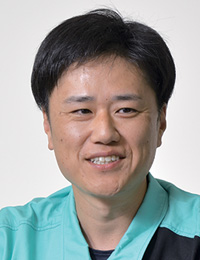 Hidetoshi Maki
Engineering & Maintenance Group
NS Styrene Monomer Co Ltd Oita Works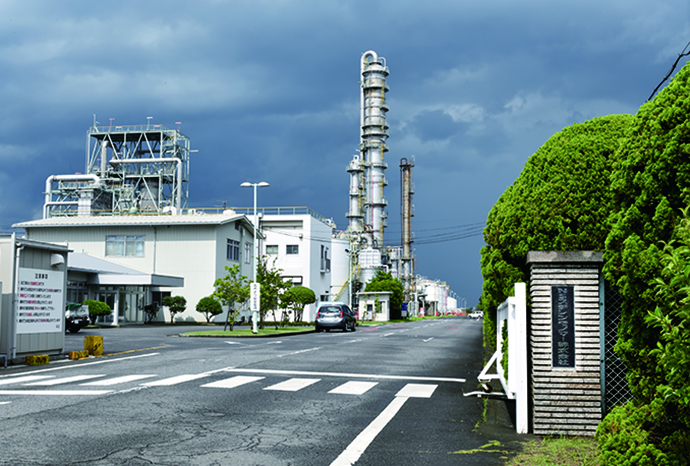 NS Styrene Monomer Co., Ltd. Oita Works
Address: 3 Nakanosu, Ooaza, Oita City, Oita Prefecture
Beginning of Operation: 1969
Business: Production of aromatic products (benzene, toluene, xylene), styrene monomer, divinylbenzene
This case study was published in the 2020 No. 1 issue of the azbil Group's corporate magazine, azbil.
Factories and Plant Cases
Oil Refining and Petrochemical Cases
Iron and Steel Cases
Safety & Dependability Cases
Operation Improvement Cases
Maintenance Support Cases
Control Valves and Actuators Cases
Diagnosis of Factory and Plant Equipment Cases